Mass Effect: Andromeda to support 21:9 UltraWide on PC
BioWare confirms that Mass Effect: Andromeda should support 21:9 UltraWide aspect ratio on PC at launch.

Published Mon, Dec 5 2016 7:24 AM CST
|
Updated Tue, Nov 3 2020 11:57 AM CST
In addition to building Mass Effect: Andromeda completely from scratch in DICE's next-gen Frostbite 3 engine, BioWare now confirms that it plans to support 21:9 UltraWide resolution on PCs when the game launches in 2017.
BioWare is going lengths to ensure Mass Effect: Andromeda taps the full potential of PC platforms. The developers have not only confirmed the next-gen Mass Effect won't be locked to 30FPS on PC, but now BioWare producer Mike Gamble says the game should natively support 21:9 UltraWide aspect ratio monitors--something that's usually missing in major PC releases these days.
Flynn also confirmed that ME: Andromeda would have full gamepad support on PC, and that the game has HDR support, but this is likely referring to the PS4 Pro and not PC monitors. The game is also fully optimized for 4K on both PC and Sony's new PlayStation Pro console--although the latter will be upscaled 4K at locked to 30FPS, and will also have super-sampled graphics on 1080p HDTVs. PC, of course, will run at native 4K--provided you have a beefy enough graphics card.
BioWare just dropped an amazing new 4K trailer for Mass Effect: Andromeda that completely blew us away, so be sure to check out our in-depth analysis for more info about the game.
Read Also: Mass Effect: Andromeda: everything we know so far
@LuPoN3 @masseffect @AarynFlynn that's the current plan. If things change I'll let you know

— Michael Gamble (@GambleMike) December 4, 2016
December 3, 2016
@AarynFlynn On Pc too?

— MitchellProduct (@Karysonson) December 5, 2016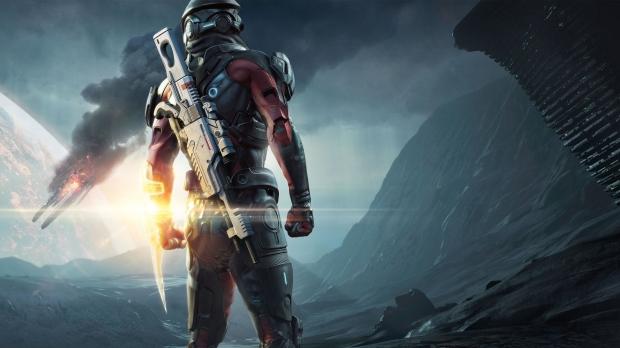 Related Tags