Interview with Dov Moran, inventor of the USB stick
I had the privilege of speaking with Dov Moran, and we discussed startups and business, but also about the future and what it holds.
Published
7 minute read time
"I'm not a genius, I wasn't born into a wealthy family nor in a big country. And I don't have a formula for success!", this is how Dov Moran, the inventor of the USB memory stick, described himself to the audience of European Business Angels Network (EBAN) conference.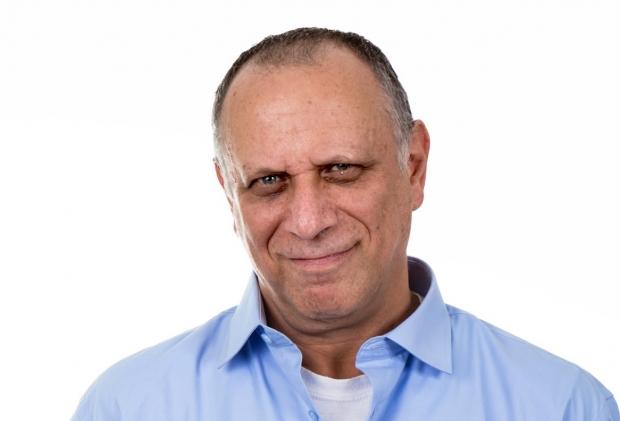 Moran formed M-Systems in 1989, a pioneer in the flash data storage market. The company invented the USB Flash Drive (DiskOnKey), the FlashDisk (DiskOnChip) as well as several other innovative flash data storage devices. He says he got the idea for the USB stick after a presentation when his laptop shut down and he lost all of his slides.
Under Moran's leadership, M-Systems grew to $1 billion revenue within 18 years, and at the end of 2006, it was acquired by SanDisk Corp for $1.6 billion, which is now part of Western Digital (WD). However, Moran didn't retire. He started numerous other successful companies, and today he's the CEO of the investment fund Grove Ventures. He also holds 40 patents.
I had the privilege of speaking with Dov Moran, and we discussed startups and business, but also about the future and what it holds.
TweakTown: Israel is today known as a startup nation. But as you said, it wasn't always like that. Today, Israel has 1,400 new startups a year. What changed?
Dov Moran: True, we weren't always a startup nation. We started out as an exporter of oranges. In 1993, Israel was affected with a so-called startup investment idyll, and that's when the "boom" started. Before 1993, we didn't have much hi-tech industry.
TweakTown: What's your advice to other countries? How can they follow Israeli steps and turn into a haven for startups?
Dov Moran: The later you begin, the later it will happen. But it will eventually happen. It's never too late. The world is turning towards technology, and we will see more and more of that in the future. Autonomous vehicles, medicine... I think autonomous vehicles will bring the biggest change in the future.
TweakTown: Your biggest business success is the sale of your company M-Systems to San Disk. But you also stated that's your biggest failure. How come?
Dov Moran: It was a financial failure. You measure your success by the amount of money you earn in the transaction, and I think I could have sold it for a much bigger price.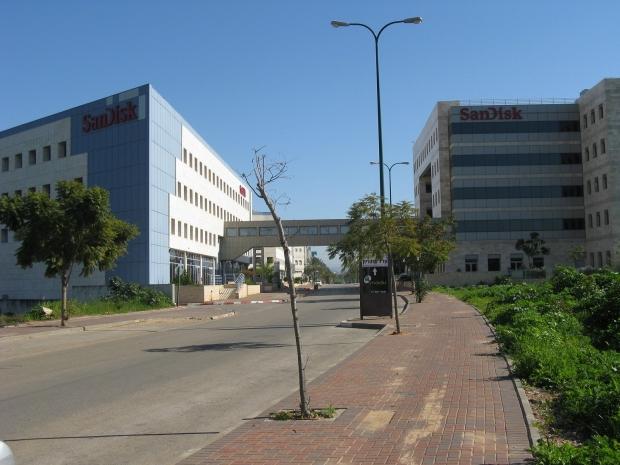 TweakTown: When is the best moment to sell a company?
Dov Moran: Depends. Every company is different and has its own path. Our goal was to promote the new technology; we didn't want to sell it right away to earn some dollars. I didn't sell M-Systems when the first offer came. It was a 6th or 7th offer that I accepted, and only because of the pressure from everyone, including board members.
There's always a lot of pressure on the entrepreneurs... What if the company eventually falls apart? Is it better to sell now?
In one of the attempts to acquire our company, the San Disk chief came to me, and he was so focused on buying the company. When I told him no, it made him very angry. He said he wants to speak to the board, someone else who has any influence on the future of the company. And he made a fantastic presentation to our board members. He showed them how firmly he believes in our company and that he has a vision. The members of the board were thrilled; he was very convincing. But, I was the CEO, and I refused to sell M-Systems. Later, we got an even better offer from them.
TweakTown: Is it easier to succeed with a startup based on hardware or software?
Dov Moran: It's hard to say, depends on what you are good at. If you are not a mechanical engineer and you don't understand the production of hardware, it's better to go with software. But, on the other hand, the costs of promoting a software are higher.
TweakTown: During the conference, we've heard that investors have different rules when it comes to investing in a startup. What are your rules?
Dov Moran: We are very strict. Every year we receive ideas for around 800 projects, and we invest in only 4.
TweakTown: How do you recognize which startup should get the money? Going through 800 startups and choosing only 4 is a lot of work.
Dov Moran: You never really know for sure. There are a lot of things that you rate, and it helps with the selection. The most important thing is to have a strong leader of the project, who is able to deal with all the problems that might come in the next stages. You also have to estimate how someone will deal with failure. Failure is a part of the startup life.
TweakTown: If you come across a great project, but you don't believe in the CEO, do you try to influence it? Suggest they find someone else to represent them?
Dov Moran: No, we do not believe in changing the key people. That would be very difficult. It does happen sometimes, but rarely. Another thing that's very important is to estimate the functionality and the use of technology that they are presenting to us. Is it really something that will change the world or something that already exists with let's say 10% alternation. We are looking for something significant and something that has the potential for the larger market.
TweakTown: What's your opinion on virtual and augmented reality? A lot of companies are predicting that augmented reality is the future.
Dov Moran: VR and AR are going to be big, very big. They are already big in China. China has lots of activities VR related that you don't see outside of China. People are already playing games in VR, and there's a huge amount of startups that are developed around VR. So, I am a firm believer.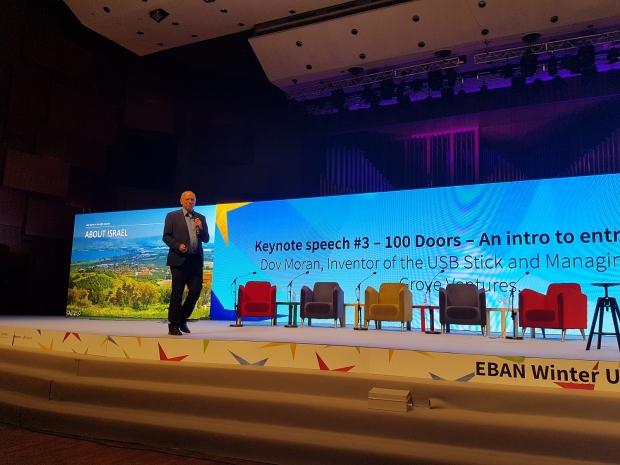 TweakTown: You mentioned earlier autonomous vehicles.
Dov Moran: Oh yes, there are going to be things that are larger than VR and AR, and that's autonomous vehicles. Autonomous cars are going to change things that you didn't think could be changed.
TweakTown: So your bet is on the autonomous cars?
Dov Moran: Autonomous cars are going to change the definition of the distance. When you talk about distance, you think about, for example, how much time it would take you to get to work. Imagine you live in a big city, you want to go to work, you click on your phone and the app tells you your car will be here in three minutes. You get a message, you go downstairs, your car is waiting. You get into the car, you can lay down, you have 180 degrees of the amazing screen where you can check the news, or it could show you all the meetings you have today. You get more stuff done.
And then you push a button, and there's coffee! You drink the coffee, enjoy life. If it takes you today an hour and a half to get to work, it will probably take you 25 minutes because the speeds are going to be much faster in the future, and everything will be synchronized. On your way to work, you pick up another person who goes in your direction; you share the trip together. All the traffic issues of today will be resolved, including parking.
TweakTown: I agree with you, but there are also a lot of things that will have to be resolved before we see something like this in the future. We will have to have new regulations, laws...
Dov Moran: Yeah. Insurance? Who pays for it? What to insure? Who owns the cars? But it will happen. It is a truly amazing change that will happen during our lives. It will happen. It's happening!
TweakTown: When do you think it will happen? As you said, there will have to be a lot of adjusting...
Dov Moran: Imagine your life without a smartphone.
TweakTown: I rather wouldn't...
Dov Moran: Exactly, just look back at ten years ago. You didn't have a smartphone. Things are changing rapidly.
TweakTown: Now that you mentioned smartphones, how do you think our communication will change?
Dov Moran: I don't know, but I do believe that at some stage the whole technology of communication will be installed somewhere... We will probably have a chip installed somewhere in the back of our ear. And after a couple of days, you won't even feel it anymore. It will become a part of your body. There won't be any phones. Phones are going to disappear.
TweakTown: We started this interview talking about your company and the USB stick which you invented. People are still using USBs, but the future is the cloud, would you agree?
Dov Moran: Yes. Cloud. Everything will be in the cloud. For private persons and companies. Cloud is the future.
TweakTown: Thank you for your time and hope you enjoy your stay in Croatia.
Dov Moran: Thank you, it's a beautiful country. Love your coffee!
TweakTown: That's great! And I love your ice coffee. The best ice coffee I had was in Israel.
Dov Moran: Well I hope to see you in Israel soon.
TweakTown: Thank you once again and hope to see you soon.
Related Tags