Update: Hideo Kojima has just confirmed that Death Stranding will run on Guerrilla Games' Decima engine. This engine was specifically built from the ground up to harness the full capacity of Sony's new PS4 Pro console, and is the same engine that powers Horizon: Zero Dawn.
Yes! It is true! @Guerrilla 's #Decima engine is our engine for #DeathStranding !

December 3, 2016
Original story is as follows.
Considering Konami still owns the Fox Engine that powered Hideo Kojima's Metal Gear Solid V games, Kojima had to borrow an engine from Sony Interactive Entertainment to make his bizarre new Death Stranding game. But which engine does it use?
According to insider sources, Kojima Production's new mysterious Death Stranding game is powered by the same engine--or at least a core derivative--as Horizon: Zero Dawn. The engine is reportedly called Decima, and has been tailor-made by Guerrilla Games to ensure optimum 4K performance and graphical fidelity on Sony's new PlayStation 4 Pro console.
When Kojima showed off the second Death Stranding trailer starring Mads Mikkelsen and Guillermo Del Toro, he affirmed that the game was running in real-time in 4K on a PlayStation 4 Pro console.
Kojima has also promised to reveal more details about Death Stranding's in-game engine during the PlayStation Experience event, which kicks off tomorrow. Kojima will take the state tomorrow, Saturday December 3 at 4 pm EST/1 pm PST.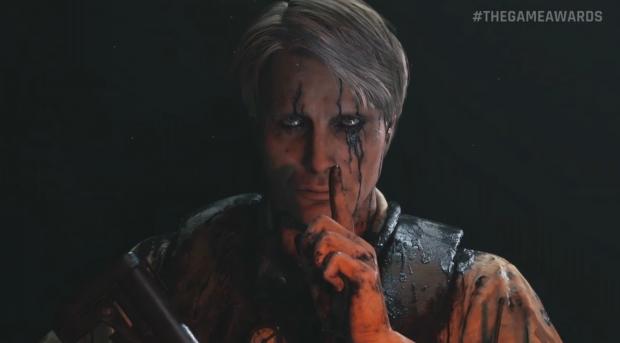 Read Also: Hideo Kojima's new PS4 game Death Stranding: everything we know so far
Based on what Horizon: Zero Dawn footage we've seen so far, the engine itself is quite impressive, but I don't think we've actually seen any in-game footage of Death Stranding just yet.
If you're curious about Death Stranding, check below for further reading.
Quite some time ago, Hideo Kojima helped give birth to the "stealth action" genre with the immortal Metal Gear Solid series--but MGS wasn't just stealth action, it was so much more. Kojima is confident that his new PS4 game, Death Stranding, will do the same. Although it's technically an "action" game, Death Stranding will turn everything we know on its head--and it all starts with using "ropes" instead of "sticks".
Read Also: Death Stranding will transcend established genres, Kojima says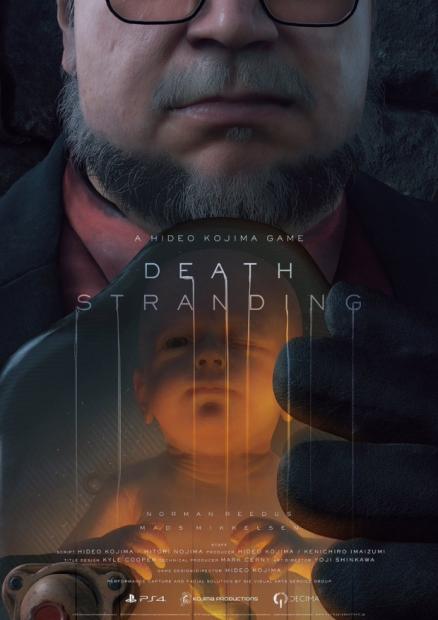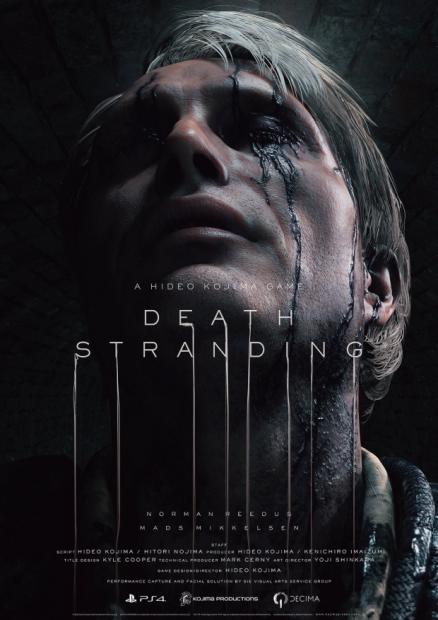 Kojima explains in a very thought-provoking manner:
"A strand in psychology is often used to refer to ties or chains. So how all the crabs [in the trailer] have this weird umbilical chord and how the baby is tied to Norman [Reedus' character] is a representation of this. There's a Japanese author I am a huge fan of called Kobo Abe. He has a short novel called 'Rope' in which he makes a definition, a statement: the first tool mankind made was a stick. It was made to keep away bad things. It's a weapon.

"The next tool created by mankind was rope. The rope is not to keep away bad things. On the contrary, it's a tool used to keep good things close to you, to tie good things close to you. Sticks and ropes are some of the tools most used by mankind even these days."
Kojima is going to use "ropes", or the links that tether people together, to foster a gameplay experience like no other. Sure we'll be able to use sticks, or the basic combat schemes we're used to, but...those weird, black-ichor umbilicus will also bind players in fascinating new ways. Figuratively and symbolically, of course.
"In most games you see that are online multiplayer or co-op - or even single player - the communication is through sticks. In this game you will be able to use what will be the equivalent of sticks. But I also want people to use what will be the equivalent of ropes."