We could potentially see another Titanfall game outside of Titanfall 2. It's a game born out of a collaboration between south korean game platform giant Nexon, EA and Respawn entertainment. But first, kudos to Brian Ashcraft and its tipster Sang for spotting the news first over at Kotaku.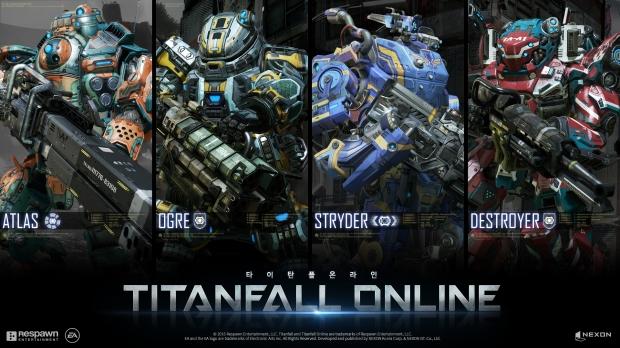 Titanfall Online will be an free online title release by Nexon. It will be only available in South Korea with no plans for international release yet. Tipster Sang said there will be a test play on December 15 to December 21 for South Korea players.
Upon discovering the official website of Titanfall Online (I had to use Google Chrome translate feature to get understandable info), here's what I found:
The PC requirements for the game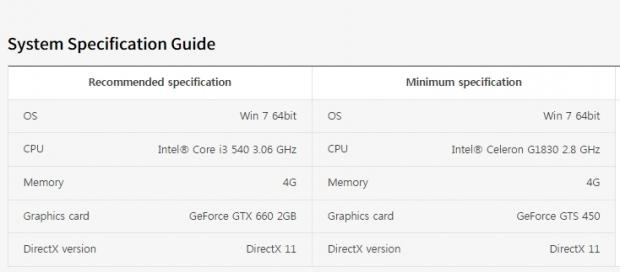 Here's the link with the instructions on how you can play test the game and its FAQ. Pre-testers who sign up between December 1st and December 11th will get a chance to be in a draw to get an Atlas Titan statue.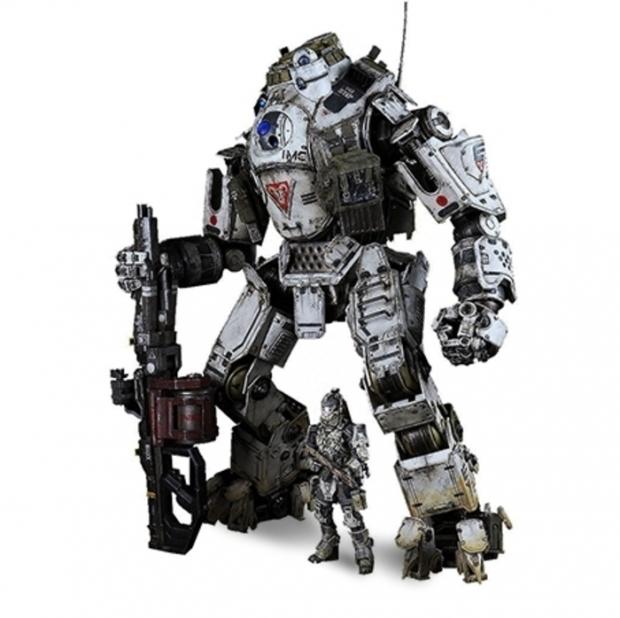 Gameplay mechanics would not be different to Titanfall 1, except the titans. The first 4 available titans will be Atlas, Stryder, Ogre and the new Destroyer which is unique to the game. Titans will have 2 tiers, where you will start with a tier 1 titan which it will have the basics like your weapons and tactical ability but titan load out customization, skin customization and its core ability will be locked away until you upgrade your companion to Tier 2. Tier 2 will even throw a bonus at your titan in the form of an upgraded aesthetic frame.
Here's a closer look at the Titans and the difference between Tier 1 and Tier 2 (Tier 1 is on your left and Tier 2 is on your right).
The Atlas Titan is the most balanced of the bunch. It has a durability of 76, speed of 85 and acceleration of 90. It can dash twice. Its tactical ability is Particle wall and its core ability is damage core which increase your weapon damage.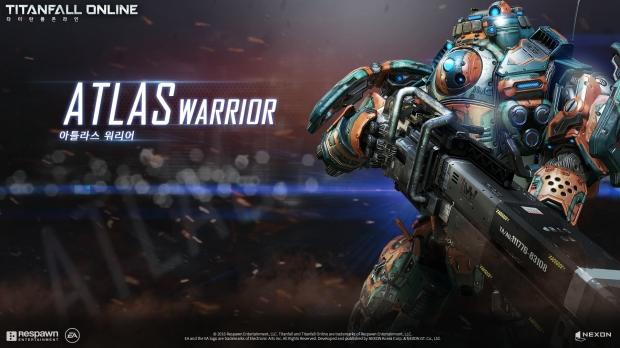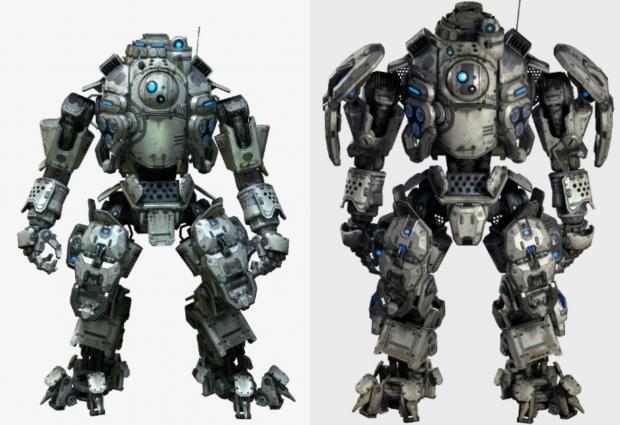 Particle Wall
Damage Core
The Ogre Titan share the same specifications as the Destroyer Titan with a durability of 100, speed of 80 and an acceleration of 38. It can only dash once. Its tactical ability is Vortex shield and the core ability is shield core which will increase your shield capacity when you activate it.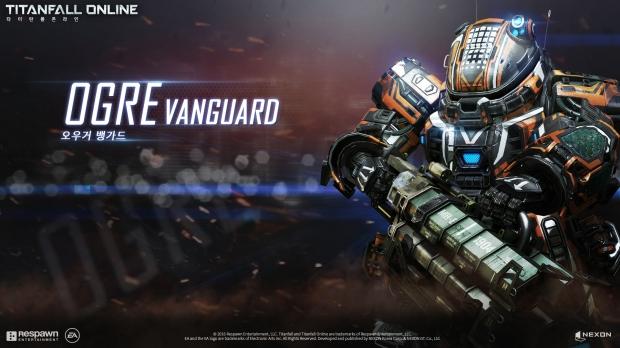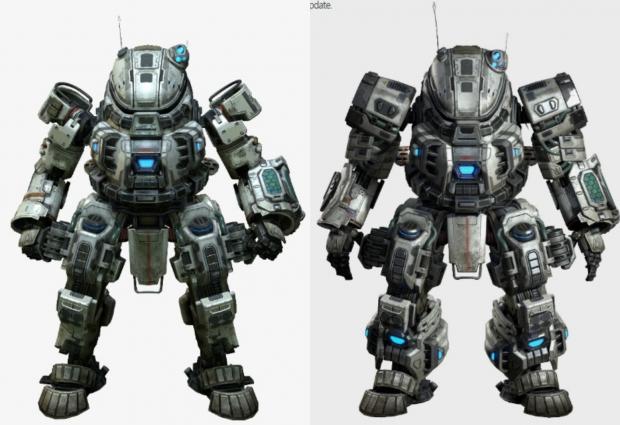 Vortex Shield
Shield Core
The Stryder Titan is the nimblest of the four but also share the same specs of the Atlas. The difference is that it can dash three times. Its core ability is the dash core which let him dash infinitely during a limited span of time and its tactical ability is electric smoke screen.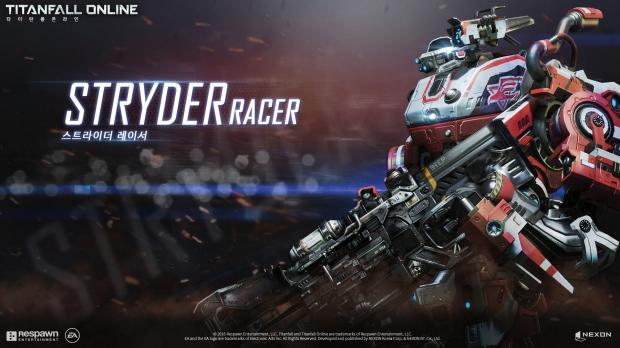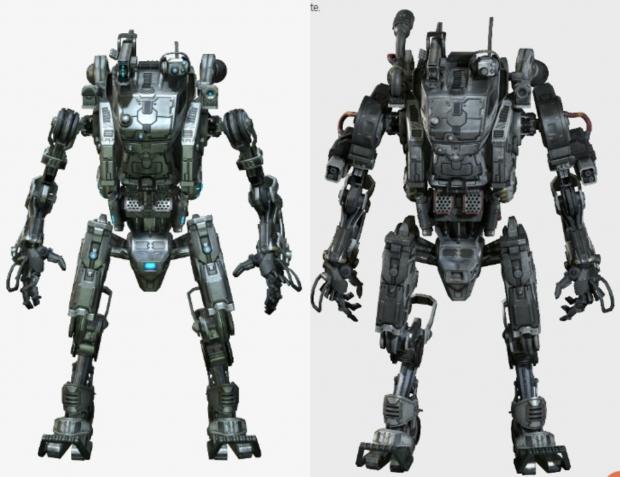 Electric Smoke
Dash Core
The Destroyer is also based on the Ogre Titan, sharing the same specs and core ability but it gets a shoulder mounted laser cannon that you can charge up instead of the defensive Vortex shield.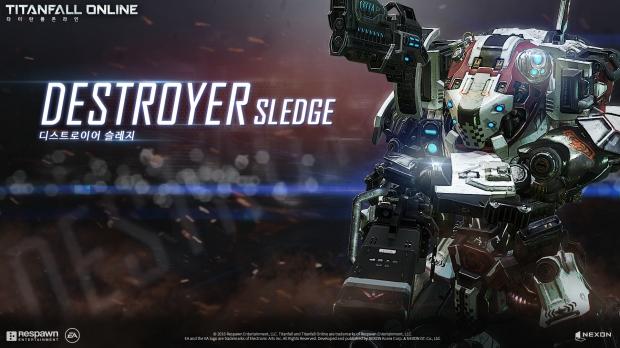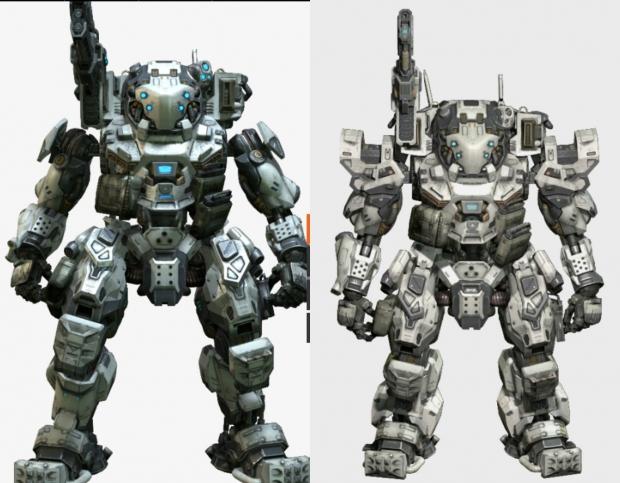 Charge Cannon
So, what do you guys think of Titanfall Online? Do you think it will be released to worldwide in a near future? Is this the game that Titanfall 1 should have been? Let us know in the comment section down below. If we have readers who can read Korean, let us know what we missed and we will add it to the post + a thank you for your contribution.