One of the major reasons gamers have such a problem with No Man's Sky lies with its developer going silent for a full two months after release. Once players realized how little content the game actually offered, they lambasted the 16-man team at Hello Games, leading to a tumultuous time of distrust.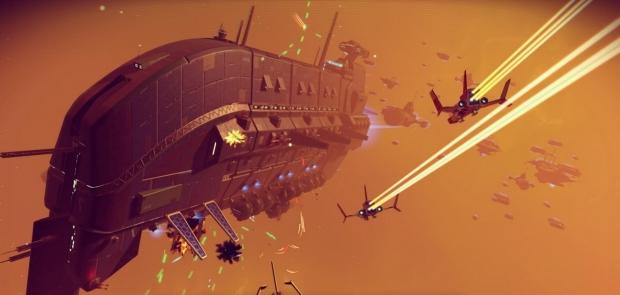 Now for the first time since the game launched, Hello Games lead Sean Murray--a man who's now seen by gamers with the likes of Peter Molyneaux--reveals exactly why the studio kept so incredibly quiet. Essentially Sean Murray says he didn't want to talk about the game's new Founder's Update until it was 100% completed, but I think he didn't want to over-promise any more content and didn't necessarily want to interact with the fanbase, which has been pretty fractured.
"We hope you enjoy this first proper update. We didn't want to talk about anything in it until it was 100% certain," Murray wrote in a recent Tweet. "We're getting better as quickly as we can for the players who invested in us. Thank you for sticking with us."
For their credit, No Man's Sky's new Foundation Update is a massive, free content patch that rolls out a bevvy of new features including on-planet base building and farming of materials, purchasable freights that you can use as a home in space and dock your ship into, an array of new materials, three new game modes including a survival and creative mode that's based on building and gathering mats, HUD improvements, optimizations for PC performance, and more.
Click here to learn everything you need to know about the Foundation Update.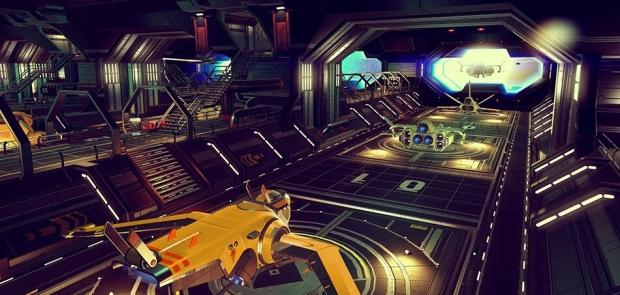 Hello Games promises that the Foundation Update is the "first of many free updates" that will expand the game further, but we have no idea how long this will take and what's next on the roadmap.
Based on the developer's current trajectory and strategy, we might not even know what's coming out until it's actually already out. For instance, Hello Games discussed the Foundation Update a few days ago and the content is already live on PS4 and PC.
Sadly, this might be a too little too late moment, especially given most people have probably refunded the game or traded it in. The Foundation Update will also go against many big-hitters coming up, including Square Enix's massively anticipated Final Fantasy XV, and Ubisoft's rather amazing Watch Dogs 2 on PC.
Read Also: No Man's Sky PlayStation 4 Review: Spaced Out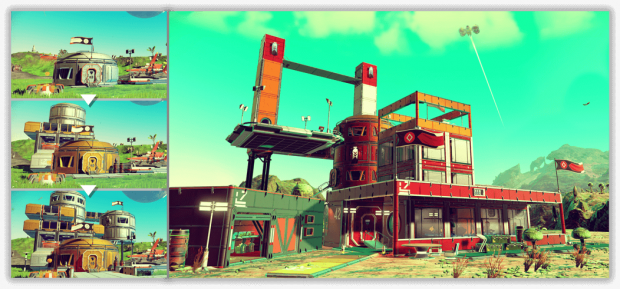 Basically No Man's Sky launched in an unfinished state. This is something that most players know, and it's really an undeniable kind of truth you understand the more you play the experience. There's so much missing--not just from what we're promised--but there's huge chunks that make it feel like less of a game and more like an experimental indie.
I think Hello Games knew it would happen, and I believe that Sony, who distributed the game's physical copies, denied yet another delay. When the game was delayed to August, fans flipped out, especially those who had pre-ordered the game way back in January.
So I think Sony gave the studio a hard ultimatum due to the increasing pressure from the gaming community, and Hello Games decided to meet the August release date with the game basically half-finished.
But then again, Sony wasn't responsible for charging $60 for No Man's Sky: Hello Games decided how much the game would cost.
Hilariously enough though, Sony blamed the inexperienced 16-man indie dev studio for the game's PR disaster, despite publicly advertising the game at every turn and stirring up the hype to roaring heights.
In any case, Hello Games has confirmed that No Man's Sky is far from finished--something they should've admitted at launch--and the game will continue to evolve over time. The only question is...will anyone actually be willing to wait to play the full game?
We're getting better as quickly as we can for the players who invested in us. Thank you for sticking with us.

— Sean Murray (@NoMansSky) November 27, 2016
We hope you enjoy this first proper update. We didn't want to talk about anything in it until it was 100% certain.

— Sean Murray (@NoMansSky) November 27, 2016