Hello Games priced No Man's Sky at $60, not Sony
Hello Games is directly responsible for pricing an unfinished indie as a $60 AAA game.
Published
5 minute read time
Hello Games set its own price for No Man's Sky on PS4 and PC--Sony and other business partners had nothing to do with it.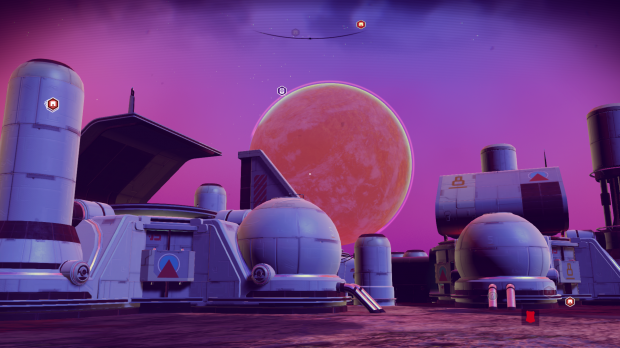 For the longest time, I thought that No Man's Sky's $60 price tag was a result of some business decision between Hello Games and its distributors, including Sony and iam8bit. But that doesn't make a lot of sense considering No Man's Sky is $60 on Steam and GoG, too.
Still, I thought it wasn't as simple as Hello Games arbitrarily deciding to charge that much for their indie game--it just didn't seen possible for them to be that greedy. I mean who in their right mind would put the highest possible pricetag on a product that barely resembles the game you spent years hyping?
As it turns out, though, Hello Games is that greedy.
In a recent YouTube LIVE video, Geoff Keighley delivered a revealing inside perspective from someone close to Hello Games and No Man's Sky's development.
"I had many strong discussions with Sean and the team as they led up to launch, and disagreed with them charging $60. I think what they should've done is put it out as an early access game, and let people play it and sort of build it up over time with the team and the community--change the game over time with feedback," Keighley said, and I think he's right on the money.
Read More: No Man's Sky now has less than 1000 players on Steam
Also remember that Sony didn't publish No Man's Sky, and only distributed the physical PS4 copies of the game, the same way iam8bit distributed the PC Collector's Edition. However there's likely some sort of exclusivity deal going on as Hello Games talked about bringing No Man's Sky to Xbox One at some point, so Sony can't just act like this was any old ordinary indie game.
Of course Sony owns a portion of the blame as it was all too eager to perpetuate the insane levels of hype by posting misleading screenshots and video all over the PlayStation Store, social media, YouTube, their blog, and even a TV commercial. Plus it speaks volumes about Sony's quality assurance when they won't even check and make sure a game's media matches the actual finished product before it launches to millions of gamers.
As a result of this hideously unprofessional oversight on misleading bullshots and ads, Hello Games is being investigated by the UK's Advertisement Standards Agency regarding No Man's Sky's misleading advertisements on Sony's PlayStation Store and Valve's PC platform.
Keighley also says Sean Murray is "open" to coming on the show sometime this month and finally discussing why he lied about No Man's Sky. This would be Murray's first public appearance since the game launched in August.
"What's happened is happened, and the big question is where does No Man's Sky go from here," Keighley said during the show. "I finally did reconnect with Sean a few weeks ago via email and he said that they're working hard on updates, and he said he's open to coming on this show later in October and talk more about what happened to me and to all of you."
"I resisted saying anything about this game for the better part of half a year because I've been sort of internally conflicted about what I saw happening. I sort of played a role in this, and I've seen the broken promises.
"And honestly, the last time I saw Sean Murray was back in March, and he told me then he didn't really want to be around me th at much any more because he thought I was being a little too negative about the game, and the assessment of where the team was at. They were under an incredible amount of pressure."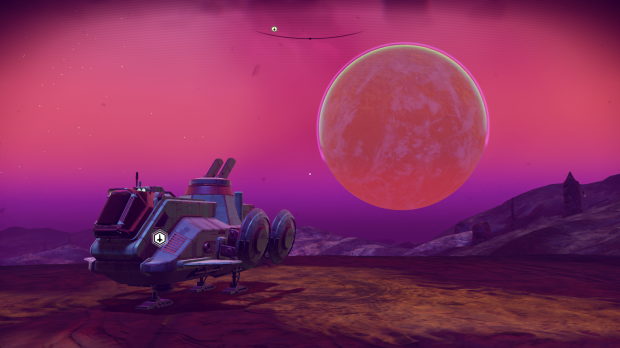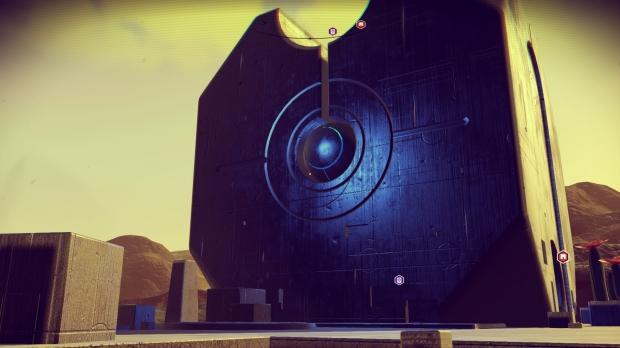 Since the game launched and Hello Games had their reputation destroyed, Murray has basically turned into a hermit: he has yet to offer any kind of explanations on the misleading content and lies, and hasn't Tweeted for a over a month now. As a result, No Man's Sky's playerbase has utterly died out on Steam.
Meanwhile, Sony took an opportunity to throw Hello Games under the bus and blame them for the misleading advertisement campaign, despite the fact that Sony touted the game at every opportunity on the PlayStation Blog and its YouTube channel.
"It wasn't a great PR strategy, because he didn't have a PR person helping him, and in the end he is an indie developer," Sony Worldwide President Shuhei Yoshida told Eurogamer in a recent interview. "But he says their plan is to continue to develop No Man's Sky features and such, and I'm looking forward to continuing to play the game."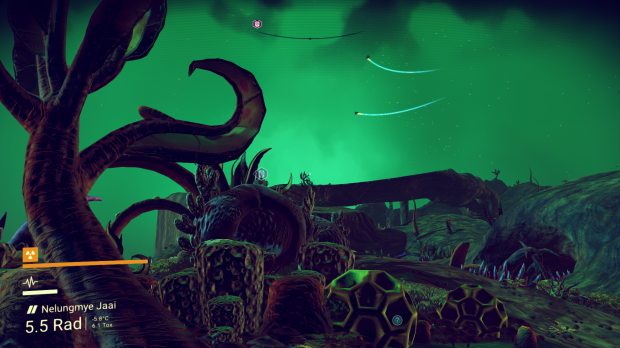 So why would Hello Games feel justified charging $60 for a game that absolutely didn't live up to all the promises Sean Murray made?
I can't really answer that, but I think that the studio felt that pieces of their life and soul went into this game, and they got tunnel vision and totally got obsessed. The game became their lives, and they felt that they needed a $60 premium to make up for all that investment.
In any case, Keighley goes on highlight some interesting tidbits on Hello Games' development progress, saying that he pretty much knew the game couldn't live up to expectations even from the get-go.
"As I sat with Sean and his team at the afterparty that night, I could tell the weight of the world was on their shoulders. I felt like these guys had no idea where they were going to go but they had this huge amount of momentum.

"We all wanted to believe in No Man's Sky, and Sean did too; so much that he was never able to build up the gumption and rip off that band aid and reveal what was and wasn't in the game. And I've thought over the last two years that maybe the platform we gave him to launch his game was too big, and it created a black hole he couldn't pull himself out of.

"But no matter what, you have to be honest with your fans. You can't lie. Sean wanted to preserve the promise and the mystery of the game so much that he started to disrespect his audience. Those of you who've paid for it have every right to be disappointed if you felt mislead.

"I always held a hope that they'd finally come together and pull it together, or they'd change their strategy."
Related Tags