If you want to see more 'Star Wars' films in the future, you better go and spend up big on movie tickets and merchandise for the upcoming spin-off 'Rogue One'. Personally, I don't think they've much to worry about.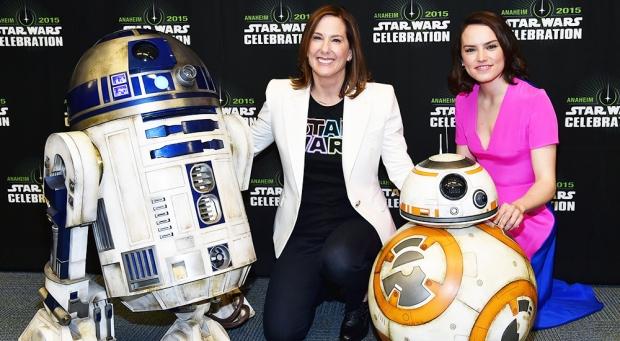 Speaking to Entertainment Weekly, Lucasfilm CEO Kathy Kennedy confirmed that the studio is waiting to see what happens before they solidify their plans beyond 2020. "We are planning to sit down in January, since we will have had The Force Awakens released, now Rogue One, and we've finished shooting Episode VIII. We have enough information where we can step back a little bit and say, What are we doing? What do we feel is exciting? And what are some of the things we want to explore?" But other than the spin-off films, will the main 'Star Wars' story continue beyond 'Episode 9'? Kennedy continues "That's a conversation going on right now... I have to honestly tell you, could we? Sure. But I don't know. We are looking at all of that."
'Rogue One: A Star Wars Story' hits 2D, 3D and IMAX screens worldwide from December 16th.