It's release is only 8 weeks away, and today Disney and Lucasfilm have lifted the lid ever slightly higher on the first 'Star Wars' spin-off 'Rogue One'.
Set just before the events of 'A New Hope', 'Rogue One' is set to follow the band of courageous Rebel troops who stole the plans for the first Death Star, which allowed the alliance to pinpoint its weakness. Starring Felicity Jones, Diego Luna, Riz Ahmed, Ben Mendelsohn and Donnie Yen, the film will serve as the first film outside of the numbered episodes which make up the Skywalker saga. Perhaps the most thrilling thought is seeing the bad-ass version of Darth Vader back on the screen, unlike the whining, puny version from the 'Star Wars' prequels.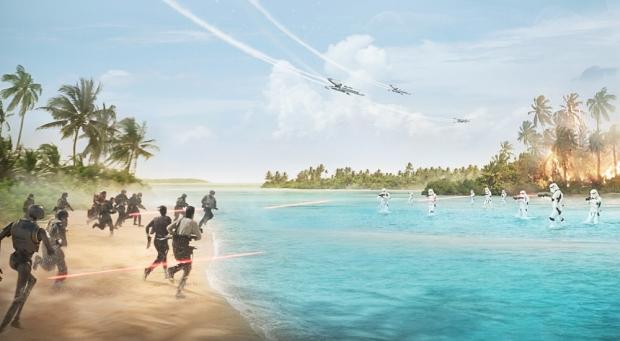 'Rogue One: A Star Wars Story' hits 2D, 3D and IMAX screens worldwide from December 16th.