Skyrim: Special Edition console mods are limited to just 1GB on PlayStation 4 and PS4 Pro, whereas Xbox One gets a beefy 5GB limit.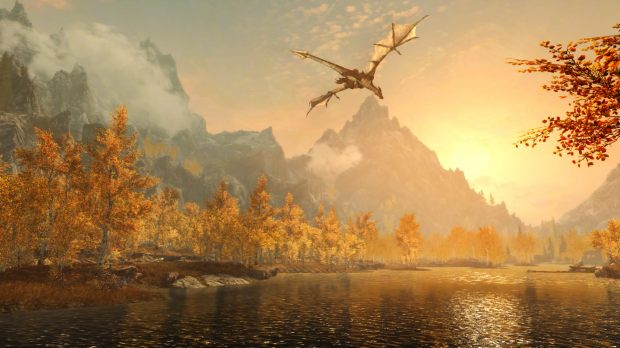 Bethesda has already confirmed that Skyrim: Special Edition mods on PS4 and PS4 Pro aren't compatible with new assets, meaning no new customized armor or weapon mods, but it gets worse: Skyrim mods on PS4 can't exceed 1GB in size.
"Note on Mods: For Skyrim Special Edition, Mods will reserve 5 GB and 1 GB of space on Xbox One and PlayStation 4, respectively," Bethesda wrote on its updated Skyrim: Special Edition FAQ page.
Xbox One consoles, however, have a dramatically expanded pool of mod size to play around with, as Skyrim Special Edition mods can hit an impressive max size of 5GB. For comparison, Fallout 4 mods currently are capped at 2GB on Xbox One, and even then the mods are surprisingly dynamic and varied. Xbox One consoles are compatible with new assets, meaning Xbox gamers will enjoy all kinds of new armor sets, weapons, environment textures, and much more.
Console mods in general have to be scaled down and aren't typically compatible with specific lighting shaders and ENB presets, as well as modding tools like Skyrim Script Extender (SKSE). This means console mods won't ever deliver the kind of incredible mods available on PC, but PS4 owners getting restricted the most.
Bethesda will release a new 64-bit Skyrim: Special Edition Creation Kit on PC that will be used to create new mods on PC, PS4 and Xbox One.
The publisher has also confirmed that older 32-bit Skyrim mods will be compatible with the new remastered version, but they will need to be converted over to 64-bit using the Creation Kit toolset. We're not exactly sure how this process will work, and we'll be sure to update you once we hear more.
Read Also: How old mod compatibility works in new Skyrim: Special Edition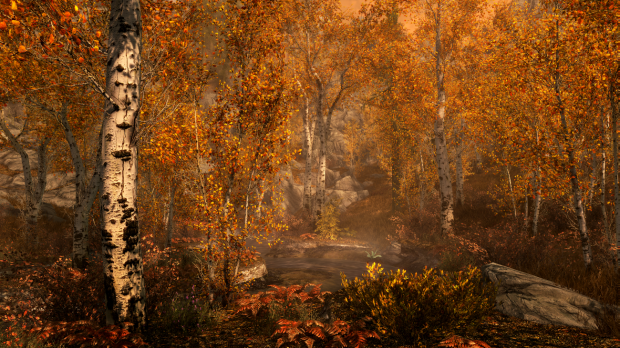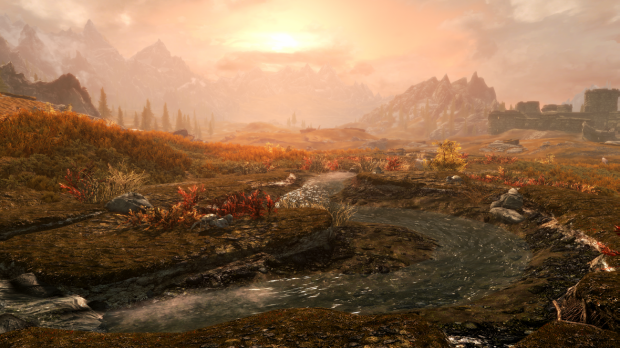 Sadly, the best Skyrim mods may not jump over to consoles, even if they're compatible.
Mod thievery has fractured the modding community as a whole, and I foresee that a lot of mod creators will either pull their creations from Nexus Mods, make them private, or require PC-only tools like SKSE so that they can't be used on consoles.
When Skyrim: Special Edition hits later this week, the thievery may hit an all-time high depending on how easy it is to convert old 32-bit PC mods over to Xbox One and PS4.
Read Also: Fallout 4 console mod theft threatens to destroy modding community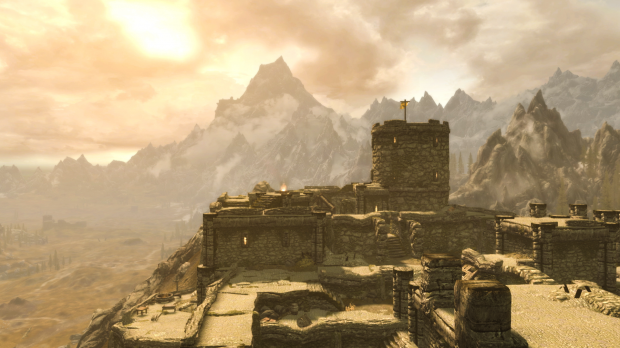 Skyrim: Special Edition launches on October 28 on PS4, Xbox One and PC. If you own a copy of Skyrim: Legendary Edition or Skyrim and all of its DLC on PC, you'll receive a copy of the remaster for free.
Check out Bethesda's official quotes on Skyrim PS4 mods below.
We're excited to announce that mod support is coming to PlayStation 4 for both Skyrim Special Edition and Fallout 4. Additionally, we'll also be supporting the new PlayStation 4 Pro with both titles.

Skyrim will have these features when it launches on October 28. The new power of the PlayStation 4 Pro has allowed us to make Skyrim render in native 4K, and it looks better than ever. Here are some screens to show you just how great it looks. Mod support will come to Skyrim first. We and Sony have worked hard to make this possible.

Mods on PlayStation 4 will allow you to modify and create your own content by using our Creation Kit available here. You will not be able to upload external assets with your PlayStation 4 mods, but you will be able to use any assets that come with the game, as most mods do. By creating a Bethesda.net account, you'll be able to browse and try mods right from within the game. We are excited finally to get modding to our PlayStation fans who have supported us for so long. Modding has been an important part of our games for over 10 years, and we hope to do even more in the coming year for all our players, regardless of platform.

After the work is complete on Skyrim, we'll be updating Fallout 4 for both mods and PS4 Pro. We expect Fallout 4 to take advantage of the PS4 Pro in 4K along with enhanced lighting and graphics features. Thanks again for all your support. We can't wait to hear about your new adventures.