First, we had brick-like phones that were big and heavy. Then, the phone manufacturers tried to make them as small as possible and today we get to choose between many standard screen sizes. However, you wouldn't think someone would make a smartphone with a 1.54-inch display, would you? Well, that happened.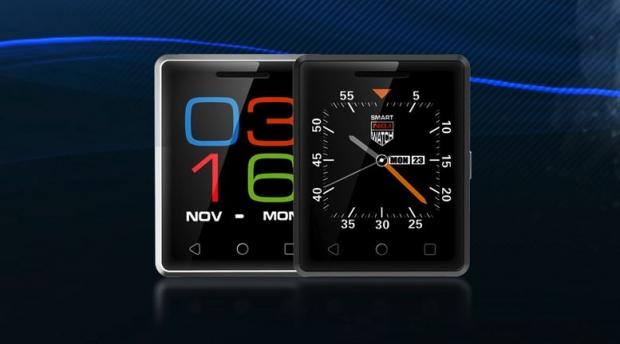 VPhone company made what is probably the world's tiniest smartphone. The Vphone S8 has 2.5D curved glass screen with 1.54-inch display and one button, used as a power button.
The phone has a speaker, microphone and... even a headphone jack! The Vphone S8 comes with a built-in FM radio, a heart rate sensor, a light sensor, and a pedometer. The company stated that the Vphone S8 can be paired via Bluetooth with your other smartphone so you can answer the calls coming to that phone. Basically, the Vphone S8 is a smartwatch that's not a watch? Something like that... You can put a sim card in the phone, but if you want to use it as a "smartwatch that's not a smartwatch", it does support iOS and Android phones.
Now about the specs...the Vphone S8 has a 64MB of RAM (yes, that's MB), 128MB of storage and a 380 mAh battery. It's tiny, what did you expect?
The Vphone S8 comes in two colors - black and silver. It will probably be available only in China for a price we can only speculate at the moment, but I don't think it should be more than $100.