The Note7 saga is officially finished after Samsung confirmed their decision to stop the production for the sake of consumer safety. Although some users will accept to exchange it for another Samsung's phone, like a Galaxy S7 or S7 edge, there is no doubt that many users lost their trust in the South Korean giant, and will turn to other manufacturers.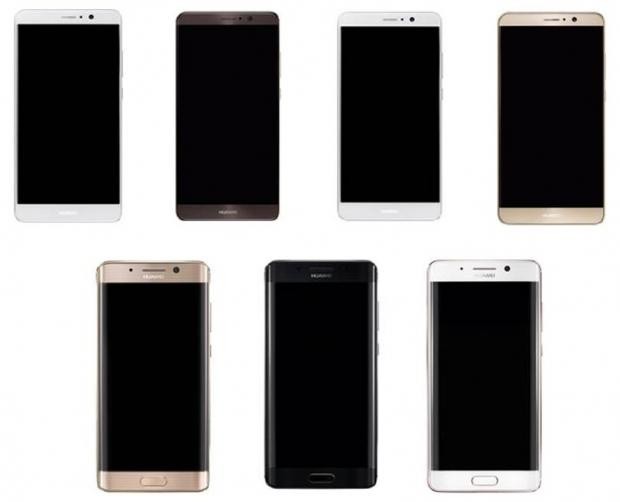 Apple will certainly profit from this trend, but we also must have in mind users that don't want to switch to iOS and want a good Android phone. A logical choice for some might be Google's Pixel or Pixel XL, which was recently announced. But there is another Android phone that could profit from the Note7 fiasco.
Huawei is the third largest phone manufacturer in the world, with an ambitious plan to become the second in the next two years. Their new flagship, Mate 9, will be announced on November 3rd, and the first images, leaked by none other than Evan Blass, show two version of the phone - first one that will look much like its predecessor, the Mate 8 and second one with curved edges on both sides, like the Galaxy Note7 or S7 edge.
This is the Huawei Mate 9, in standard and curved screen designs https://t.co/4sdo8VnbH8 pic.twitter.com/kHs3xFx0y5

— Evan Blass (@evleaks) October 12, 2016
Huawei is using their own chips in the phones, and Mate 9 will feature their newest one - Kirin 960. Users will be able to choose between 4 and 6 GB of RAM, and 64 to 256 GB of flash storage. The dual camera using Leica optics is on the back (20 MP)with an aperture of f/2.0, and the front one will have 12 MP.
As for the size of the phone, a 5.9-inch display is expected with a 1080x1920 resolution.
The Mate 9 will be officially launched on November 3rd, and it should be available worldwide by the end of the year. The Mate 9 with 4GB of RAM and 64GB internal storage should be priced at around $500, the 4GB of RAM and 128GB native storage version around $585, and the top-of-the-line Mate 9, with 6GB of RAM and 256GB of internal memory at $705.