The scariest night of the year is just around the corner and to celebrate it Bethesda have kicked off with a Halloween special for the Elder Scrolls Online, running for the entire month of October. Though this isn't the first game to have an exclusive Halloween feature as earlier this week, Blizzard released new creepy skins, sprays, and poses for Overwatch, whilst Bungie hinted to gamers that more seasonal events are coming to Destiny, one of which may be themed around Halloween this month.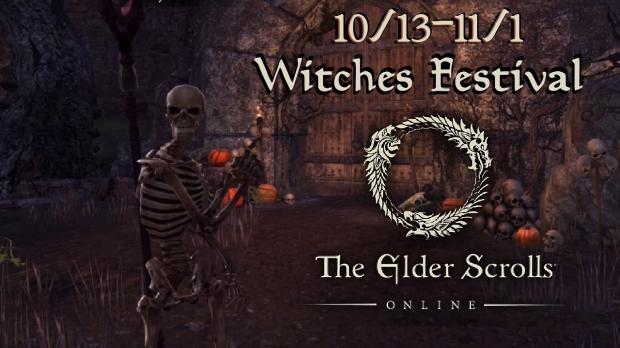 Amongst all the spooky featurettes announced for the gaming industry, The Elder Scrolls Online, 'The Witches Festival,' is now a part of the Halloween exclusive. Players who want to enjoy the full Witches Festival experience will first have to claim their free Crow Caller from the Crown Store and complete the quest that gets assigned to them. Once the quest is complete, players will then gain the Witchmother's Whistle and the Witchmother's Cauldron. Those two items will give players the opportunity to take on the form of the Undead, and while in that state can acquire new Halloween items.
In zombie form, players have the chance to obtain the exclusive Plunder Skulls after eliminating head bosses. These skulls are important as they contain items such as masks, recipes, and a Hollowjack crafting theme. Once the event concludes, players can keep the Witchmother's Whistle, but means that they won't able to utilize the zombie mode. For those who aren't afraid of the dark, this one's for you.