Overwatch 'Halloween Terror' event goes live
Overwatch 'Halloween Terror' event is out and features best skins yet, new Horde-esque mode.
Published Tue, Oct 11 2016 2:06 PM CDT
|
Updated Tue, Nov 3 2020 11:58 AM CST
First it was the Summer Games event coinciding with the Rio Olympics, complete with cool, exclusive skins and Lucioball (a Rocket League clone), and now it's the Halloween Terror event.
Overwatch's latest features arguably the game's best skins yet, including zombie Hanzo, a Doctor Frankenstein-style Junkrat (aptly named Junkenstein), a witch Mercy, and lots more, all unlockable through playtime or by purchasing loot boxes (Jack-o-lanterns) for a limited time. Additionally, it features a Brawl that's more than just a pile of select heroes: this time it's you defending the castle versus a horde of zombie robot things as commandeered by Junkenstein himself.
The event starts now and lasts through November 1.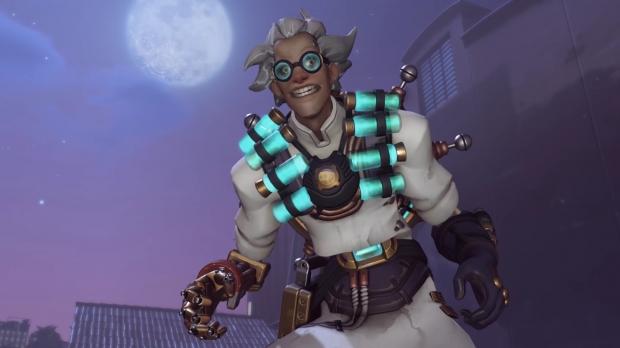 Alongside the event comes a patch which includes an Ana nerf and buff (slower ultimate charge rate but increased AOE for her grenade), Widowmaker buff (quick scoping returns in modified form), and Junkrat buff (ultimate activates faster), as well as many non-balancing related changes. If you want all the details, hit the source.
Related Tags