Skyrim: Special Edition will be playable in native 4K resolution on Sony's new PlayStation 4 Pro console, and it'll also launch with mod support on PS4.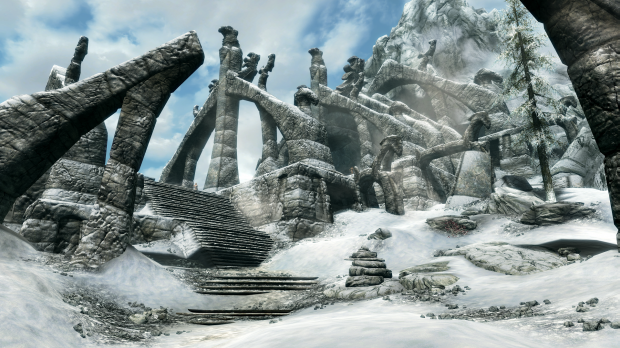 Since Sony pretty much killed Fallout 4 mods on PS4, gamers were worried that the new Skyrim remaster wouldn't have mods either. As any PC gamer will tell you, Skyrim with mods is a complete game-changer, and is one of the many reasons the studio chose to remaster the game on current-gen systems. Bethesda today allayed those fears by confirming Skyrim: Special Edition will launch with mod support on PS4, but there's a few concessions.
First of all, Sony still hasn't greenlit the use of new assets for Fallout 4's or Skyrim: Special Edition's PS4 mods. That means all the mods can only use existing in-game assets, and we won't be seeing any new armors, weapons, or outfits. Skyrim: Special Edition will see PS4 mod support ahead of Fallout 4, so rest assured that Bethesda is more focused on getting Skyrim up and running first.
PS4 console mods will be just like they are on Xbox One, with an in-game browser that lets you download and change the load order, and you'll be able to use the Creation Kit to make mods.
Nor Bethesda or Sony have said whether or not the PS4 Pro will have an edge when it comes to mod support, and we're still not exactly sure what the limitations will be. For example, Xbox One's Fallout 4 mods can only take up a maximum of 2GB of storage and aren't compatible with specific mods that change the game too much, so I expect to see these rules carried over to the PS4.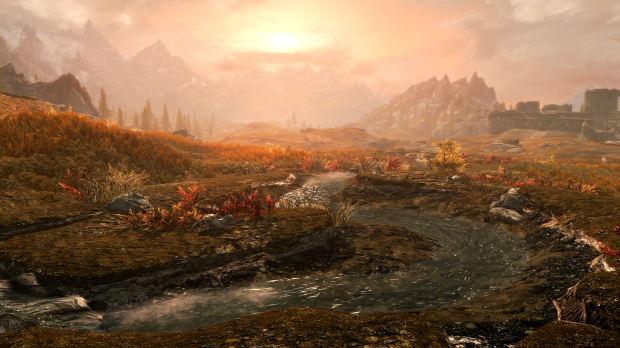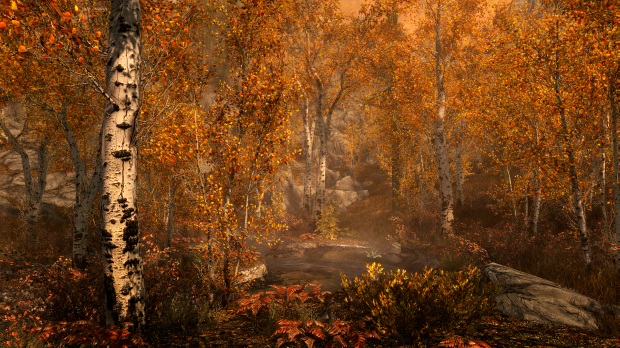 Read Also: How old mod compatibility works in new Skyrim: Special Edition
But what about those awesome old Skyrim mods like Falkskaar? Can they be translated over to consoles?
Honestly, there's no short answer there, and it totally depends on what the mods are and how much they change the game. But the older mods have to be converted to the new Skyrim: Special Edition version before they have a chance of being ported to consoles. It's a fairly involved process, so click here for more info.
There's also the worry about mod theft--a problem that threatens to destroy the modding community from the inside out. You can read more about how Fallout 4's console mods are negatively impacting the modding community here.
Read Also: Fallout 4 console mod theft threatens to destroy modding community
Skyrim: Special Edition launches on PS4, PS4 Pro, Xbox One and PC on October 28. If you already own a copy of Skyrim: Legendary Edition or Skyrim and all of its DLC content on PC, you'll get a free copy of the remaster.
Check below for Bethesda's full blog post:
Read Also: Fallout 4 getting limited mod support on PS4
We're excited to announce that mod support is coming to PlayStation 4 for both Skyrim Special Edition and Fallout 4. Additionally, we'll also be supporting the new PlayStation 4 Pro with both titles.

Skyrim will have these features when it launches on October 28. The new power of the PlayStation 4 Pro has allowed us to make Skyrim render in native 4k, and it looks better than ever. Here are some screens to show you just how great it looks.

Mod support will come to Skyrim first. We and Sony have worked hard to make this possible. Mods on PlayStation 4 will allow you to modify and create your own content by using our Creation Kit available here. You will not be able to upload external assets with your PlayStation 4 mods, but you will be able to use any assets that come with the game, as most mods do. By creating a Bethesda.net account, you'll be able to browse and try mods right from within the game.

We are excited finally to get modding to our PlayStation fans who have supported us for so long. Modding has been an important part of our games for over 10 years, and we hope to do even more in the coming year for all our players, regardless of platform.

After the work is complete on Skyrim, we'll be updating Fallout 4 for both mods and PS4 Pro. We expect Fallout 4 to take advantage of the PS4 Pro in 4k along with enhanced lighting and graphics features.

Thanks again for all your support. We can't wait to hear about your new adventures.