We've just heard that NVIDIA will unveil a Pascal refresh in 2017, but the next-gen Volta GPU architecture is what everyone wants to know about on the high-end/enthusiast level of the scale.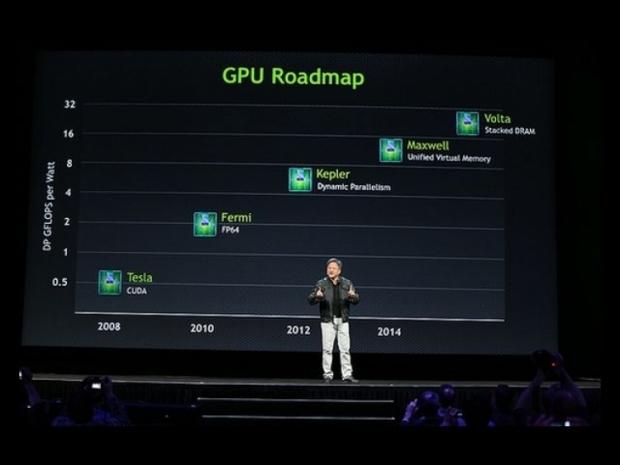 Volta is expected to be unveiled at NVIDIA's own GPU Technology Conference, which takes place between May 8-11 next year. NVIDIA is expected to follow in the steps of its Tesla P100 unveiling at GTC 2016 earlier this year, unveiling Volta on a new HPC part first, with the Volta-based HPC product expected to be powered by the ridiculously fast HBM2 tech.
NVIDIA boss Jen-Hsun Huang is also rumored to unveil an updated GPU roadmap, which will include new codenames and technology details for future GPU technology ffrom NVIDIA. NVIDIA is expected to dive away from the 10nm node, and go right into 7nm once Volta is here and established on the 14nm node. Not only that, but the future GPUs will have support for both HBM3 and GDDR6.