GDDR5X debuted on NVIDIA's GeForce GTX 1080 earlier this year, and then we saw 12GB of GDDR5X powering the super-powerful Pascal-based Titan X. Now we have GDDR6 being prepped for a debut sometime in 2018.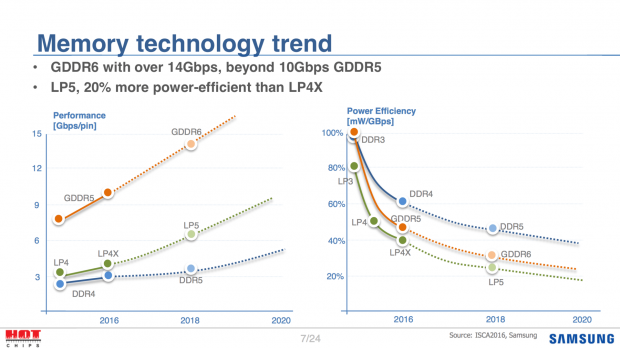 GDDR6 will increase the bandwidth to over 14Gbps, up from the already generous 10Gbps offered by GDDR5X, and up greatly from the now-current bandwidth of new GDDR5-based cards at 8Gbps - before then, it was 7Gbps for GDDR5. GDDR6 is also more power efficient, with it being around 20% more efficient over GDDR5.
I'd expect to see GDDR6 in the cards for AMD and NVIDIA for 2018, with NVIDIA set to use GDDR5X on its flagship graphics cards into 2017 alongside HBM2 on the upcoming Volta architecture. AMD has Vega planned for the first half of 2017, which will utilize HBM2 memory - but only if HBM2 supply isn't ridiculously expensive at the time, and is available in high volume.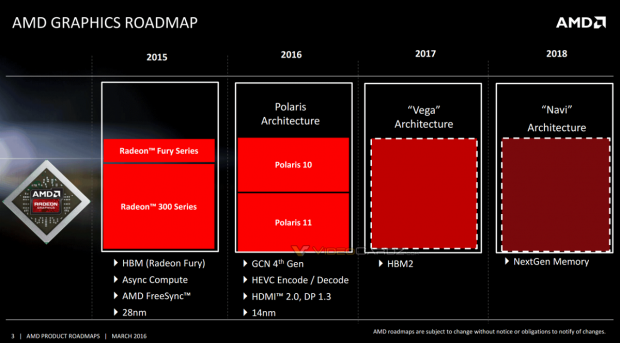 GDDR6 will most likely be used in the refreshes of Volta and then I'd wager we'll see Navi using it - but AMD has teased "next-gen" memory on their GPU roadmap, but hasn't elaborated on what "next-gen" memory they'll be using.