I reported on HBM3 a few days ago, but all of the details weren't clear - until the Hot Chips conference in Cupertino this week, where Samsung and SK Hynix shared some more details on the next leap in HBM technology.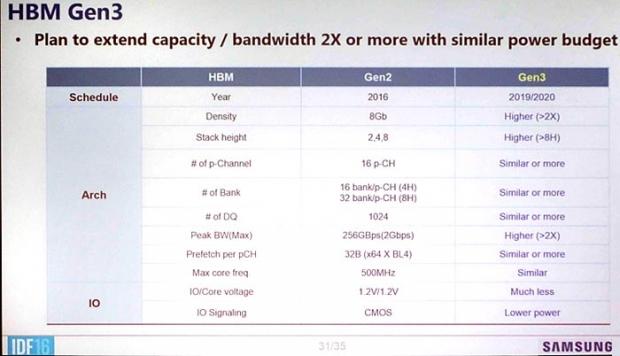 HBM3 will offer improvements over HBM1 and HBM2 in nearly all areas, with HBM3 offering more RAM stacks. HBM3 will feature 8 or more stacks connected via through-silicon vias (TSVs), which is up from the 2/4/8 stacks on HBM2. The upgraded HBM3 tech will see individual memory dies of up to 16Gb, up from the 8Gb on HBM2, meaning 64GB of VRAM on next-gen graphics cards will become a reality.
Lower core voltage and twice the peak bandwidth will be offered on HBM3, which is another great thing to see, but HBM3 won't be arriving until sometime in 2019-2020.