Two months after the news Opera's browser business would be sold to Chinese firms, the company's eponymous browser now offers a built-in virtual private network (VPN) service. Available in beta form since April, it goes public today, making it the first major browser to do so.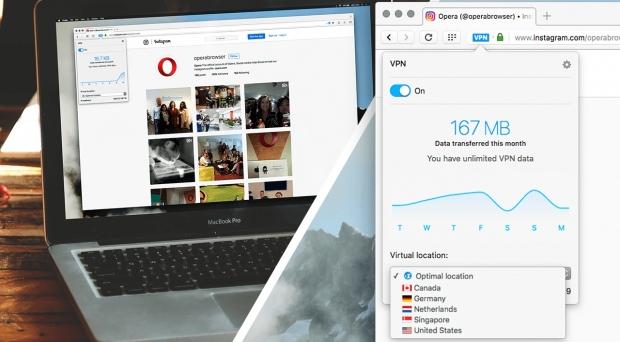 VPNs allow one greater privacy and security while granting access to region restricted content. Opera cites surveys where users who declined to use one typically did so to avoid difficulty and subscription fees, so it appears their aim is to eliminate both barriers.
To enable the service in Opera, navigate to Settings/Preferences, Privacy & Security, then toggle as you see fit. Once you do so, a convenient VPN icon will appear in the browser, and you can toggle it from there going forward, as well as choose a location, or let the browser intelligently choose one for you (the idea being to minimize any performance impact, and possibly to automatically access content).
Other added features in the new release include automatic power saving, Chromecast support (YouTube only for now), engine improvements, and more.