HP has just unveiled its new Omen X Desktop, which will include a Intel's new Core i7 processor that's unlocked and ready to be cranked to 4GHz. The cube-shaped gaming PC can be configured with up to two NVIDIA GeForce GTX 1080 cards in SLI, or two AMD Radeon R9 Fury X cards in CrossFire, and our friends at Tech Radar have snapped some beautiful shots of the Omen X Desktop in the flesh.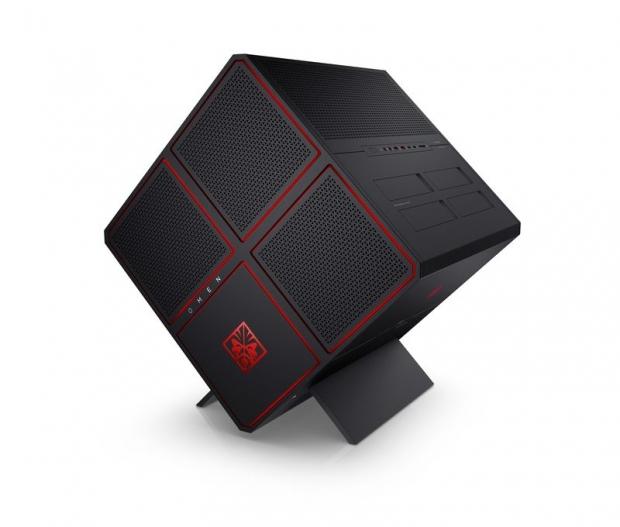 On the outside, HP has used an absolutely beautiful custom cube-shaped design, but inside there is some great engineering and design work going on. The cube shape not only looks great, but the design was made to make the Omen X Desktop cooling more efficient. HP uses a microATX motherboard inside of the Omen X Desktop, which will take Intel's new Skylake-based Core i5 and Core i5 processors.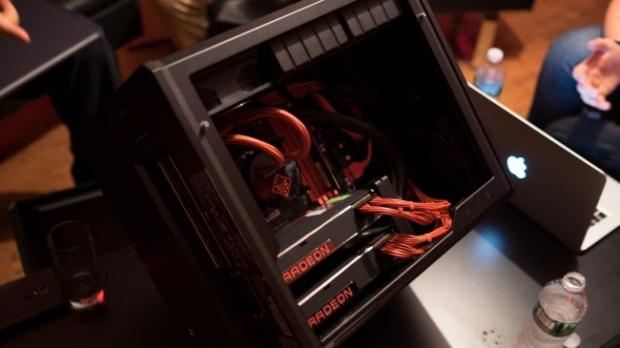 HP has used some premium features inside, with four hot-swappable disk drives that support 3.5-inch HDDs, 2.5-inch SSDs and the new U.2-based SSDs. The cube-shaped gaming PC has customizable lights on the front panel, where you can configure the lights into varying levels of brightness, patterns, and other effects.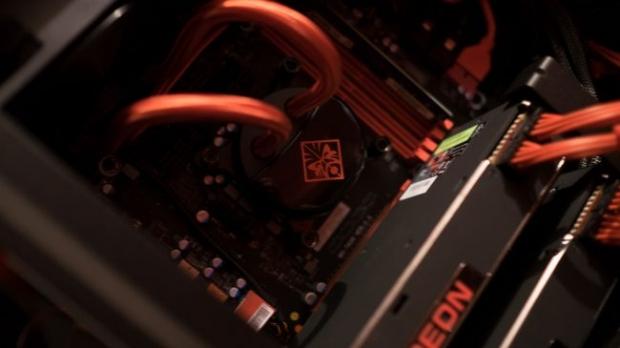 Inside of the Omen X Desktop, HP has split it into three chambers; one for cooling the main components, another for the storage, and the last part is for up to a huge 360mm radiator, or 3 x 120mm case fans if you don't want to dip your toes in water.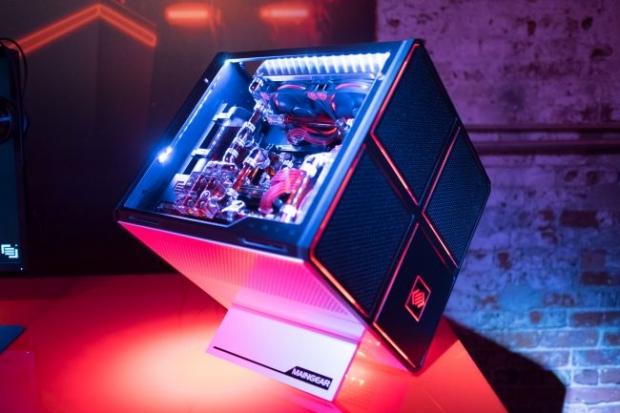 If what HP has with its Omen X Desktop gaming PC isn't enough, the company has teamed with Maingear on allowing gamers to customize the PC with hard tube water cooling and custom car paint finishes. In October, Maingear will release a version of the Omen X Desktop with a glass panel for those who like to show it off - and man, will it look awesome.