DICE is nearly set for its next big Battlefield 1 reveal, and have teased what's to come and when on the game's official website.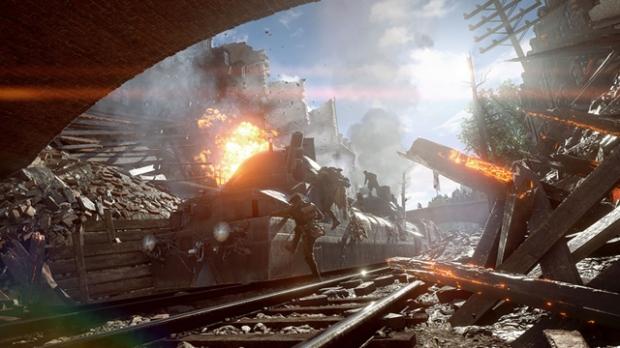 On Tuesday, August 16 at 12PM PT/9PM CEST, a second livestream will debut alongside another trailer. Naturally, there is lots of new stuff to look forward to, including a new map, as well as train and horse gameplay.
"Will anyone blow up a tank from horseback?" asks DICE, implying you will indeed be able to throw explosives from horses as hoped.
The new map is likely to be Amiens (pictured above), which so far is the only one well in development that's known for sure to include a train. A French city map, it features crumbling alleys, a courthouse, bridges, and railways.