While NVIDIA hasn't sent us the new Pascal-based Titan X, there are some reviewers who have received their GP102-powered graphics card and are throwing it into synthetic testing to see how fast it really is.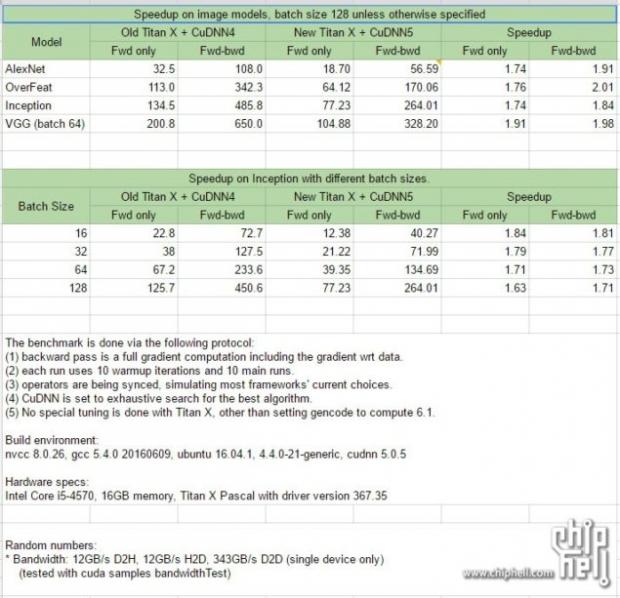 The synthetic benchmark side of Titan X that was used was CuDNN, offering a huge 200% increase over the previous GeForce GTX Titan X (note, the new Titan X is just that 'Titan X' with the GeForce GTX branding dropped from the name). The new Titan X is using a new implementation of CuDNN, so the speedup is from both the software, and the improved hardware on Titan X.
Specifications wise, the new Titan X has 16% more CUDA cores and 42% higher GPU clocks - so in raw horsepower, we have a decent amount of hardware improvements. According to the benchmarks, we can expect the new Titan X to be 74% to 91% faster in Alexnet, 76% to 200% on OverFear, 74% to 84% on Inception and 91% to 98% in VGG.
All I want to know, is what type of improvement can the $1200 graphics card do for me in high-res, and multi-monitor gaming?