Microsoft could be ready to fight in a new way with its upcoming Xbox Scorpio console, which will be powered by a new semi-custom design from AMD, where we should see it featuring Polaris-based GPU cores. This power will unleash 4K gaming in the console space, which hasn't been done before - at least not by Sony or Microsoft.
Aaron Greenberg, the Head of Xbox Games Marketing has talked about Project Scorpio in his latest podcast, where he said that it's a really exciting project that has huge support from Microsoft partners like DICE and Bethesda, as well as Microsoft's own internal studios. Greenberg didn't say much that is new, but he did reiterate that Microsoft is serious about ushering in true 4K gaming.
I don't think we're going to see full 4K gaming on the new Xbox, but rather 1080p 60FPS gaming that is upscaled in a way that is better than anything we've seen previously. I wrote a report about AMD acquiring HiAlgo, a firm that works on upscaling technology that is actually very impressive.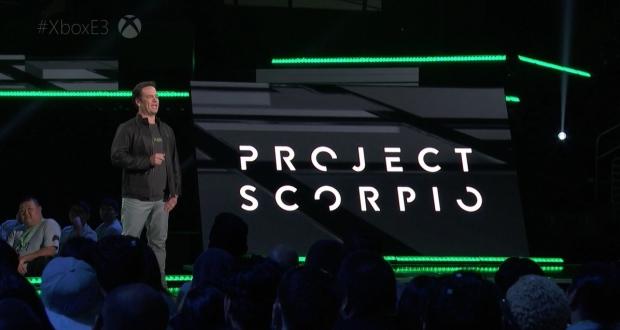 Xbox One Scorpio confirmed specs:
6 TFLOPs of performance

320GB per second memory bandwith

8CPU Cores
Everything we know so far about Project Scorpio: