AMD has been in the headlines virtually every day this week, and here we are again with some even better news - AMD's stock continues to drive upwards, rising 9.8% yesterday. The reason? Zen and Polaris.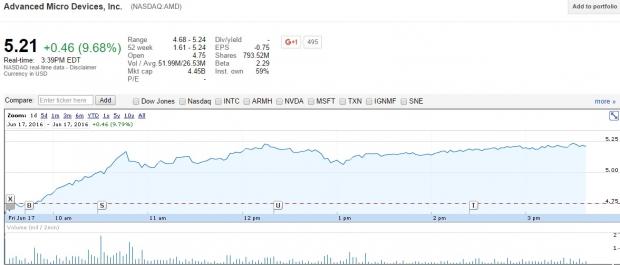 AMD has been pushing its upcoming Zen architecture for CPUs and APUs, and from what we've seen it is impressive. Then we have the bigger part of the puzzle; Polaris, which is the new GPU architecture from the newly-formed Radeon Technologies Group. Polaris will debut later this month with the Radeon RX 480 4GB model at $199, while the 8GB variant is $30 more expensive at $229.
Lisa Su, the CEO of AMD, has been chatting with various financial groups, TV appearances and her appearance at E3 2016 to debut the Radeon RX 460 and RX 470 - Su has been reiterating AMD's multi-year investment program, something she talked about during her chat with CNBC yesterday.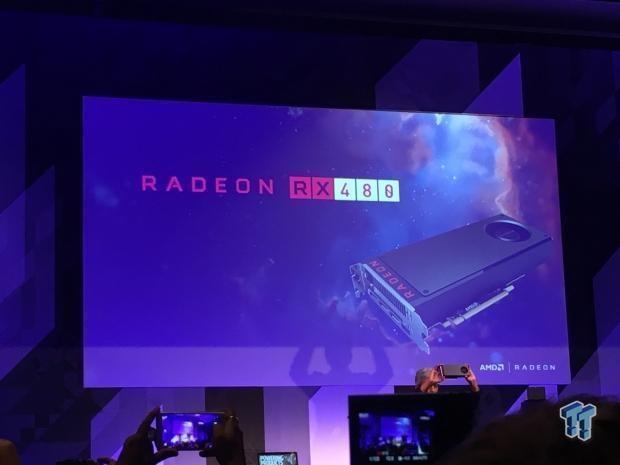 The closer we get to the launch of Polaris, the higher the stock price will most likely go. With the Radeon RX 480 priced at $199, we can only see good things happening with AMD in the near future, but there are a huge chunk of gamers wanting the company to release a competitor to the GeForce GTX 1080 - which is something I'm glad AMD aren't doing. AMD need to nail the mainstream market, and with their feverish push into VR, I'm beyond excited to see where AMD are in 6-9 months.