Producer tries to explain why 'Fantastic Four' reboot was awful
How do you stuff up a superhero film? It's as easy as 1, 2, 3... 4.

Published Thu, Jun 2 2016 7:06 PM CDT
|
Updated Tue, Nov 3 2020 11:59 AM CST
With only a few superhero licenses to call their own, Twentieth Century Fox's admiral reboot of the 'Fantastic Four' franchise was a fantastic flop last year - grossing just $167 million woldwide - or roughly half what the slightly-less-terrible original film grossed back in 2005. But where did it go oh so wrong?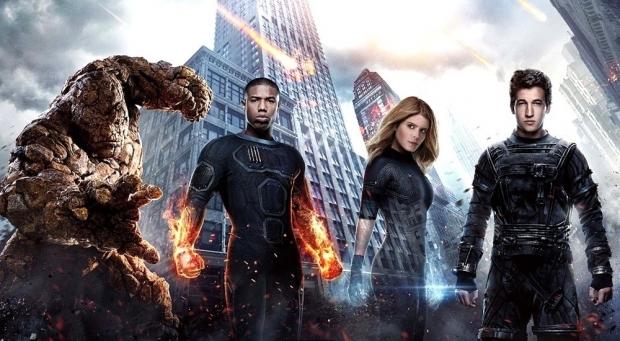 Speaking to the Happy Sad Confused radio show, Producer Simon Kinberg attempted to explain what went wrong in a semi apology to fans. "I don't think that there is, in any movie that doesn't work, a single decision that is the reason the movie doesn't work.. I think there were many, many decisions we made along the way that led to a movie that people didn't like and a movie that I would do differently next time." which sounds like a fairly reasonable response to a film that failed to recoup its production costs.
Kinberg went on to explain the very costly lesson learned, "I think the biggest takeaway for me -- and there were many takeaways, and this could be a whole other segment -- is that the tone of the movie, while interesting, ran counter to the DNA of the source material. The source material of Fantastic Four is bright, optimistic, poppy in tone. There's sort of a plucky spirit to those characters and we made a darker sort of body horror version of Fantastic Four, which again, even as I say it now, sounds really interesting and cerebrally ambitious... but it's Fantastic Four. So it's a lesson that I would learn not just for Fantastic Four but for any movie going forward is to be true to the material."
Despite initially remaining bullish towards expanding the the franchise, current plans for more films remain firmly on ice. I guess they'll have to console themselves with all the 'Deadpool' dosh.
Related Tags