ASUS has just unveiled its new X99 motherboards that are ready for the next-gen Intel Core i7 processors, as well as the new ROG-based Strix motherboards.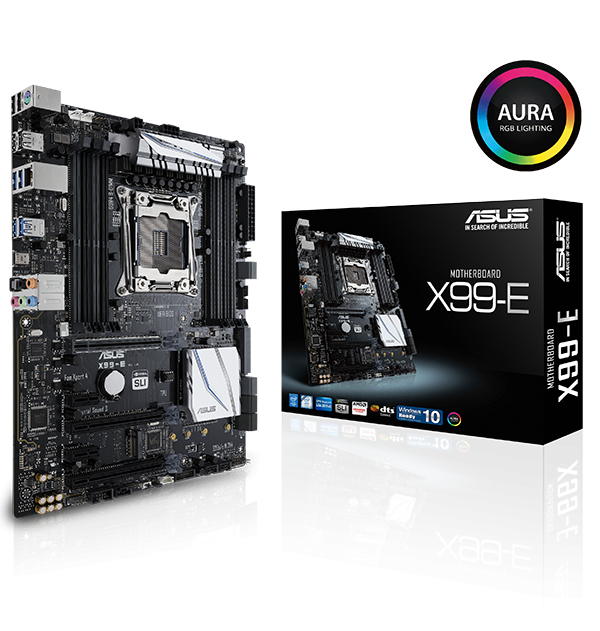 The new boards include the Signature X99-Deluxe II, X99-A II, and X99-E while the ROG Strix X99 motherboard is the latest to join the ROG motherboard roster. The new boards from ASUS include ASUS Aura, which is onboard RGB lighting and a 4-pin LED strip header to provide users with beautiful illumination effects. There's also ASUS SafeSlot, which is a strengthened PCIe slot that uses a "new insert-molding process to bind the slot to fortifying metal for superior 1.6x retention and 1.8x shearing resistance".
It wouldn't be a high-end ASUS motherboard without dual U.2 and M.2 slots that use the 32Gbps of available bandwidth over the PCIe bus, as well as 3x3 802.11ac Wi-Fi and USB 3.1 Type-A and reversible Type-C connectivity. The X99-Deluxe II motherboard uses ASUS ThunderboltEX 3 technology, which provides speeds of up to 40Gbps for those who don't want to be bottlenecked, ever.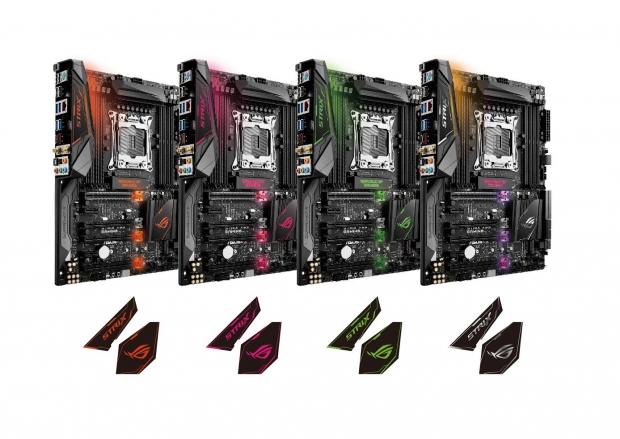 Then we arrive at the exciting ROG Strix X99 motherboard, which is the first ROG Strix motherboard to be released by ASUS. The ROG Strix X99 Gaming motherboard is the best of both world's, with great looks, performance, and customizability. It features SupremeFX, Sonic Radar II, Intel Ethernet, and GameFirst technologies. It also features the huge connectivity that the X99-Deluxe II featured, with U.2 ports, USB 3.1 Type-A and Type-C, M.2 ports, 2x2 Wi-Fi with MU-MIMO, and more.
The new motherboards will be available in the near future, with a full push expected at Computex 2016 in early-June.