Battlefield 1 will have micro-transaction-style purchases, says EA CEO Andrew Wilson.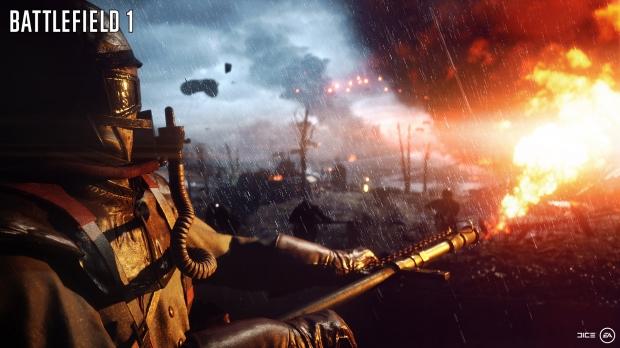 DICE's new WW1-based shooter Battlefield 1 will allow players to buy "micro-monetization options" consisting of "valuable, small-scale" increments. "In Battlefield 1 you will see both macro-monetization--like maps and large-scale content--as well as micro-monetization opportunities," EA CEO Andrew Wilson said in the company's FY17 earnings call. "These will be smaller increments of gameplay. Over time what you'll see from us is elements of gameplay that allow gamers to engage and expand their experience much the way people do with FIFA Ultimate Team today."
Wilson didn't reveal what exactly these "micro-monetization" options are (probably Battlepacks), but affirms that the company isn't going to embrace a pay-to-win style scheme. "We never want to be in a place where there's a belief that we are providing a pay-to-win mechanic inside one of our games."
"When we think about extra monetization inside an experience, we really think about it in two vectors: one, are we able to provide value to the gamer in terms of extended or enhancing their experience; and two, are we able to do that in a world where we give them choice."
The EA CEO feels that the company understands how to balance micro-transactions effectively, and Battlefield 1 won't be affected negatively. "We feel very confident today to deliver this in a way that's deemed valuable to our players and drives increasing engagement over time."
There you have it--Battlefield 1 will have microtransaction purchases, most likely in the form of Battlepacks. Expect to see more unveiled at the EA Play event in June.
Battlefield 1 launches on October 21, 2016 on PC, PS4 and Xbox One. Check below for everything we know about the game so far: