Driverless cars give rise to a variety of concerns for drivers and industry members alike. The latest: sex behind the behind the wheel, which has at least one expert on edge.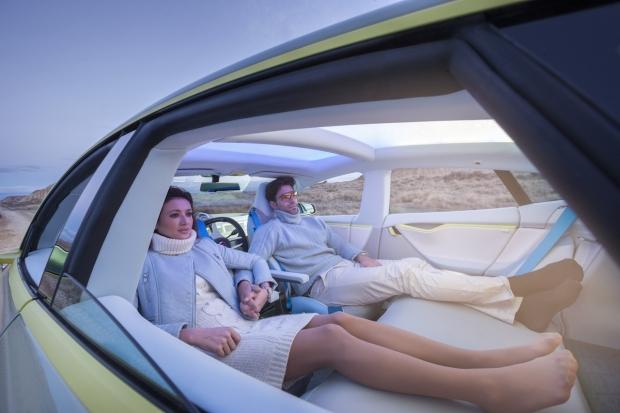 "I am predicting that, once computers are doing the driving, there will be a lot more sex in cars," states Barrie Kirk of the Canadian Automated Vehicles Centre of Excellence. And while that sounds like a great thing, he points out the potentially dangerous side, saying, "That's one of several things people will do which will inhibit their ability to respond quickly when the computer says to the human, 'Take over."'
Videos are already online showing those in Tesla driverless vehicles engaged in activities like reading a newspaper or brushing their teeth, so sex isn't much of a stretch.
Federal officials, in their notes for Canada's Transport Minister Marc Garneau, echoed similar concerns.
"The issue of the attentive driver is ... problematic. "Drivers tend to overestimate the performance of automation and will naturally turn their focus away from the road when they turn on their auto-pilot."
Officials also noted truly self-driving cars are "still a few years away", so on the bright side, this should only be a short-term issue.