First Call of Duty: Infinite Warfare trailer now live
'The Settlement Defense Force will build monuments to your destruction...'

Published Sun, May 1 2016 2:03 AM CDT
|
Updated Tue, Nov 3 2020 12:00 PM CST
After countless Call of Duty: Infinite Warfare leaks and teases, Activision finally publishes a teaser trailer for the new futuristic Call of Duty shooter.
The new Call of Duty: Infinite Warfare teaser trailer is entitled "Know Your Enemy", and gives players their fist look at the game's possible antagonist force called the Settlement Defense Front. Activision also posted a livestream of the trailer on Twitch, and had a SDF bot within the chat posting up some curious phrases. The Call of Duty Instagram feed has also been updated with teasers.
In-store pre-order advertisements for Call of Duty: Infinite Warfare were leaked earlier this week, revealing the game's $80 Legacy Edition, which comes with a free copy of Call of Duty 4: Modern Warfare Remastered. The remastered port features a full campaign and ten multiplayer maps, but Activision has yet to officially announce which maps are included.
Call of Duty: Infinite Warfare is believed to feature deep-space interstellar combat, and will take place in a futuristic setting. According to the leaks, Infinite Warfare and Modern Warfare Remastered will launch on November 4, 2016 across consoles and PC.
Below you can find the chilling proclamations posted by the SDF bot on the Twitch stream:
"We are the Settlement Defense Front. You answer to us."
"Our blood boils, and so too shall your oceans."
"Our destruction will be final. You will watch as the walls around you crumble."
"You will know loss, and you will be left with nothing. We are in power now."
"We are your enemy. We are the Settlement Defense Front."
"What can you do to prevent what's coming? Nothing."
"Your future is obsolete. We will pour destruction like molten lava."
"Your bones will shake. Your monuments will fall. Your world will be left in ruins."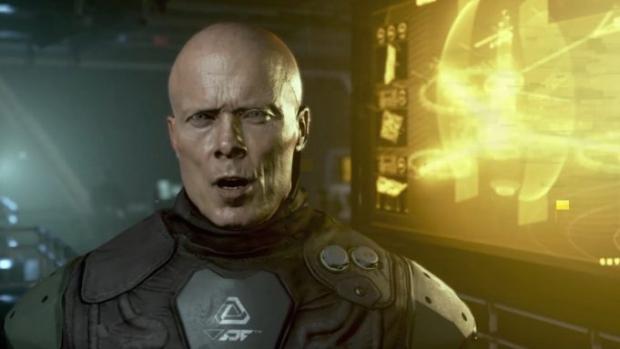 Related Tags