While early Oculus Rift adopters wait in uncertain limbo for shipping confirmations, retailers have ample supplies of Oculus Rift PC bundles and have started to ship orders.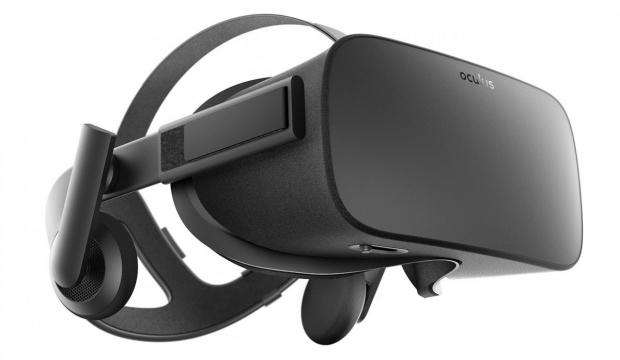 Even if you bought an Oculus Rift just minutes after pre-orders went live, everyday consumers can actually get a Rift before you. Since retailers like the Microsoft Store and BestBuy secured their Rift stock early on, buyers can completely circumvent the massive line of frustrated early adopters by purchasing an Oculus Rift PC bundle.
"Placed order for Oculus Rift ASUS G11CD-WS51 bundle at Microsoft Store today morning. Received shipping notification about two hours later," reads a post on the Oculus Reddit. This isn't an isolated incident; the subreddit is full of similar cases, with early adopters chiming in on how they feel completely betrayed by the company. Some first-day pre-buyers have yet to be charged or given any kind of order updates on their Rifts.
"Figured it was maybe worth mentioning outside of the shipping thread - I pre-ordered the Oculus Rift the moment the pre-orders went up (I'm at the 7m 4s mark)," reads another post on the subreddit. "Like many of us I was getting impatient so for kicks, I pre-ordered a Microsoft Oculus Rift + PC bundle off the website yesterday (since like Best Buy you can just return the computer with no fuss). Lo and behold, I just got a shipment confirmation for the Rift - it's scheduled to arrive in the next couple of days."
After weeks of silence and growing unease, Oculus finally spoke to its bristling fanbase to reveal an "unexpected component shortage" as the cause of delayed Rift shipments. The Facebook-owned company made up for the inconvenience by waiving shipping fees on all Oculus Rift pre-orders made up until April 2.
Although this originally fostered goodwill within its community, the morale soon dissolved as the waiting game continued. At the time of writing, many early buyers are still waiting for any kind of concrete details about their orders, all while other people continue to skip ahead of them regardless of the fact they reserved their place in line way beforehand.
"This is the biggest slap in the face ever to early adopters and enthusiasts if I ever saw one," reads a comment from a frustrated buyer.
"Another swift kick in the nuts to us early adopters from Oculus. Oculus must really really really hate their early adopters to keep treating us like f*cking garbage," reads another.