As Sony's new PlayStation 4.5 sports hardware upgrades to upscale 1080p games to 4K, gamers are pretty excited about the new console. Finally, we'll be able to hit native 1080p 60FPS in every game, along with light 4K gaming. Developers, on the other hand, aren't too happy about all the extra work they'll have to do.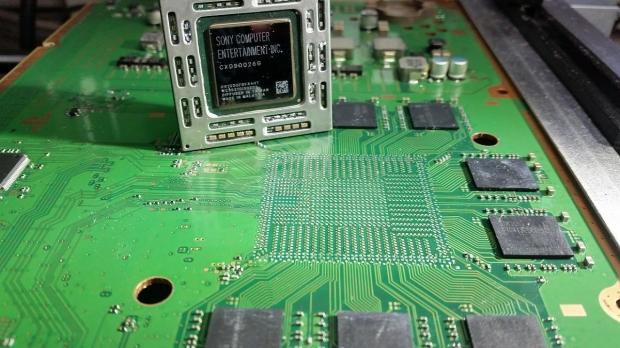 In today's age of gaming, developers typically have to port games across three systems: PS4, Xbox One, and PC. With Sony's PlayStation 4.5 on the way, that number has been bumped by one. Reports say that all PS4 games made after October must have two versions: a PS4 version, and a new PS4.5 flavor. The new PS4.5 version also has to match the FPS of the base port. Even though the PS4.5 will likely be built on the same basic x86 architecture as the PS4, developers will still have to make tons of adjustments to add in 4K upscaling, on top of getting used to the new hardware.
"A trusted source tells me most developers are not happy with PS4.5, and having to develop around it. Extra cost, planning, other nonsense," says ex-IGN editor and KindaFunnyGames co-founder Colin Moriarty. Since Colin has tons of contacts in the industry, this is probably true. BioWare co-founder Greg Zeschuk mirrors the sentiment, saying that the PS4.5 will be a "gigantic pain in the ass" for developers.
"I'd say that'd be a gigantic pain in the ass that flies in the face of the purpose of consoles," BioWare co-founder Greg Zeschuk told GameSpot.
"It's funny, there's actually some stories behind that. For example, the original Xbox...Microsoft actually had multiple different DVD drives. They didn't tell anyone that, but as a developer, you discovered that you have different performance, and sometimes you'd have these boxes of refurbished drives and different brands and different equipment. It caused incredible variability."
If these reports end up being true, and Sony forces these kinds of regulations on developers, I can see lots of devs dropping out, boycotting, or resisting the new change. Sony will have to introduce development tools to ensure porting on PS4.5 goes smoothly and easily, or else I foresee a huge mess that could very well rival the launch of the Xbox One.