Former GTA 5 executive suing Take-Two for $150 million in royalties
Leslie Benzies, the former president of Rockstar North and producer of Grand Theft Auto, is suing Take-Two Interactive for unpaid royalties.
Published Tue, Apr 12 2016 4:30 PM CDT
|
Updated Tue, Nov 3 2020 12:00 PM CST
Lindsey Lohan isn't the only one suing in response to Grand Theft Auto 5. The former president of Rockstar North and lead producer for the Grand Theft Auto series, Leslie Benzies, is taking legal action against parent-company, Take-Two Interactive, for the sum of $150 million in alleged unpaid royalties from GTA5.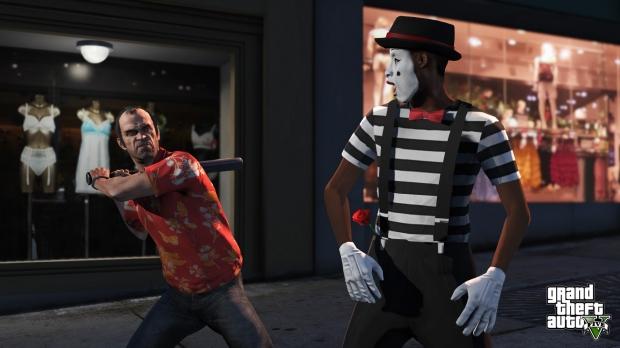 Benzies alleges that he was actually forced out of the company after being compelled into a sabbatical that he went on starting in September of 2014. While on the compelled vacation, he apparently was privy to some information that pointed to just what he suspected, his colleagues attempting to force him out of the company. His lawyer, Christopher Bakes, gave a statement to Polygon, saying that "while on sabbatical, Mr. Benzies discovered numerous deceptions on the part of Take-Two, Rockstar, Rockstar North Ltd, Sam Houser and Dan Houser, who sought to force him out of the company and terminate his portion of royalty payments based upon arbitrary actions by the company's royalty Allocation Committee, a committee that may or may not have actually ever met."
That said, those royalties that he alleges haven't been paid, amount to a staggering $150 million. Those profits were part of a long-term agreement that Rockstar North entered into with Take-Two Interactive for an incentive program for upper-level executives back in 2008. All well and good, except now Take-Two and Rockstar are filing a counter-suit that cites that Benzies breached his contract, left without good reason and thus is not entitled to those royalties at all.
The premise seems to center around how Benzies left the company and the reasons for being terminated or for quitting, if it's ruled that that action was taken. After the sabbatical, Benzies wanted to return to work, but found that he was unable to enter the building and was even asked to leave after being escorted inside. There seems to be some confusion as to how he left the company, when, and then whether he gets those royalties that he rightfully could be owed. The case is ongoing at the moment. The full counter-suit document is embedded after the break, in case you'd like to peruse it.
Related Tags