GameStop brings HTC Vive VR demos to their store, gives everyone a try
HTC is partnering with Microsoft and GaemStop to have Vive VR demos available in their physical stores to let more people check out why VR is so big.
Published Thu, Apr 7 2016 9:03 AM CDT
|
Updated Tue, Nov 3 2020 12:00 PM CST
Virtual Reality might look very appealing on paper and when reading, or even watching videos, about the technology, but living vicariously through the lives of others isn't a replacement for getting to test something for yourself. In this case that's a very large issue, because, in order to truly appreciate the value proposition and how wonderful VR actually is, you have to actually experience.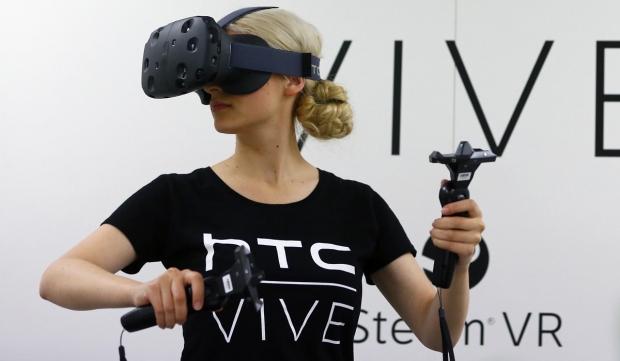 GameStop wants to fix that issues, and is partnering with HTC in order to let those that aren't able to travel to player-focused events play with VR right in their store. Most of the public, the people who might need a bit of convincing, haven't quite had the chance to actually take a look, so this could serve as a crucial means for helping gamers understand the experience and potentially helping to sell the idea to more people.
They're also partnering with Microsoft and plan on having the tech available in their physical stores as well. The first stores that'll have the VR demos available are the New York City flagship store, one in Bellevue Square in Washington State and one in City Creek Center located in Utah. There are plans to have the demo available in 30 stores this year. GameStop will have the demo available in 10 different locations by the middle of April. You should be able to go to the HTC Vive website and check availability of said demos. This is a big push for VR by HTC, to help cover the development costs and to simply help you see why it's such a large deal now.
Related Tags