Titanfall 2 dev team is 30%, reflects the ambitions of the new game
Titanfall 2 has a bigger development team to better create a much larger game, one that should tower over the previous installment.
Published Wed, Mar 30 2016 1:06 PM CDT
|
Updated Tue, Nov 3 2020 12:00 PM CST
Titanfall 2 doesn't exactly have big shoes to fill after the first failed to catch on quite like Respawn Entertainment wanted, but the multiplayer only FPS was still a cult hit that ran surprisingly smooth and had a vast, hidden backstory that was largely untouched in the original. There's plenty of opportunity to expand upon the premise, they just have to do it. And it looks like the second installment will be around 30% larger than the original.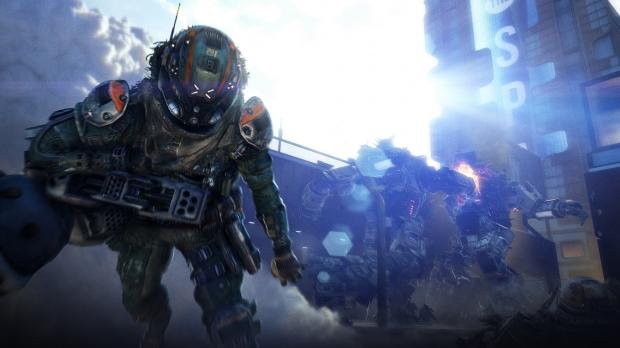 The first game had a smaller development staff working on it, around 70 people, Respawn told Develop. But now they're hiring slowly and deliberately to ensure their staff is capable of creating a game that's much larger than before, with the same premise, of course. They have around 90 people working on Titanfall 2, and apparently have more ideas and projects in the works. "We had about 70 developers on the original Titanfall and we currently have about 90 working on the sequel. We expect our new team to grow to a similar size. " That team is likely for their unannounced third-person adventure game that's being directed by Stig Asmussen, of God of War 3 game.
They have big ambitions for the new game, with a large single-player campaign, better character development and a more human and realistic, expanded backstory. Titanfall was magnificent for being based on the Source engine, and hopefully whatever graphics tech they choose is enough to adequately communicate the narrative that's no doubt hiding inside.
Titanfall 2 is currently in development for the PC, PlayStation 4, and Xbox One. It's only been confirmed through EA's financial earnings calls, though we can expect to see something about it at E3 this year.
Related Tags