Cyberpunk 2077 dev says 'it must be f**king great' when we see it next
CD Projekt Red says the next time we see Cyberpunk 2077 'it must be f**king great'

Published Sat, Mar 19 2016 1:33 PM CDT
|
Updated Tue, Nov 3 2020 12:00 PM CST
The hype machine for Cyberpunk 2077 is set to go into full swing this year, with developer CD Projekt Red (the studio behind The Witcher franchise) still be "a long ways away" from releasing the game, but the developer is now teasing that it's working on a "far bigger" scale with Cyberpunk 2077 being an "even more ambitious" project.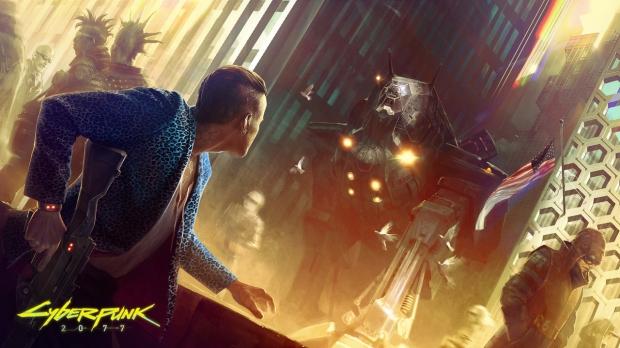 But now, CD Projekt Red has teased that we can expect some "f**king great" stuff from Cyberpunk 2077. CD Projekt Red's CEO and co-founder, Marcin Iwinski talked with GameSpot recently, where he said: "Right now, we have the success of the Witcher 3; people played it and people loved it. So it's even more responsibility. The fact that Witcher 3 performed so well allows us to be even more ambitious with Cyberpunk 2077. Right now, it's on our shoulders to deliver here. The next time you hear about Cyberpunk 2077 we will show something and it must be f**king great". Inwinski also added: "People really expect something great and that's what we have to stand up to and deliver".
Inwinski was asked if CD Projekt Red was excited to move over to making Cyberpunk 2077 after finishing with The Witcher 3, with Inwinski replying that "they definitely are". He added: "After a decade working with dragons, swords, and medieval themes, the team is feeling energized to work on a project involving guns, ammo, mutants, and implants".
CD Projekt Red had big things planned for Cyberpunk 2077, but the developer has said that it will be "even better, even bigger, even more revolutionary" than they had originally planned. Even though we've seen no gameplay footage from Cyberpunk 2077, I think CD Projekt Red really needs to blow us all away with the first reveal, as the hype train has well and truly taken off.
Related Tags