Far Cry: Primal's story isn't linear, tied to building up your village
Ubisoft is taking a unique nonlinear approach to Far Cry: Primal, and the in-game village will hold it all together.
Published
2 minutes & 33 seconds read time
Ubisoft is taking a less traditional approach to Far Cry: Primal's storytelling. Instead of linear-based progression, players can travel down different paths--all of which branch out from the central Wenja village.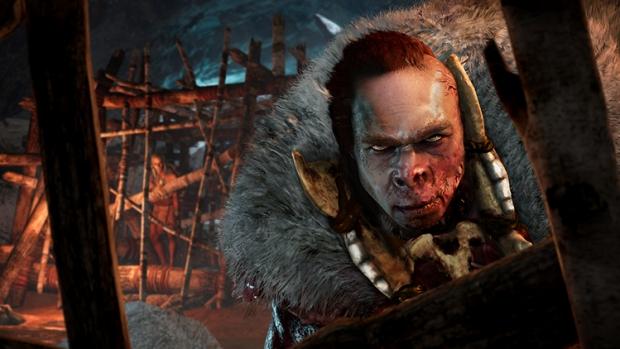 In a new interview, Ubisoft Associate Producer Paola Joyaux reveals that Far Cry: Primal's story arc will be tightly woven with the protagonist's ancestral Wenja homeland. The Wenja village will grow and flourish depending on what paths players take, offering a dynamic and emergent experience that's resplendent with prehistoric culture.
"The village is really the backbone of your progression and your story. By going into the wild and exploring the world, you'll find specialists. Each of them will be your mentor in a specialty that you'll need to master to push back the danger of the world," Joyeaux explained. "So when you bring them back to the village, they'll build huts there. And by working with them - sometimes they'll need new components you can only find farther away, or you'll help them develop new technology - you'll not only improve your village, but also gain new knowledge that will help you improve yourself."
Ubisoft has invested quite a bit in making Far Cry: Primal feel authentic. With the help of linguists the studio made its own language for the Wenja, and went great lengths to genuinely reflect the savage, superstitious nature of prehistoric man. All of these reasons and more paint Primal as a full-on standalone adventure rather than a re-skinned Far Cry game.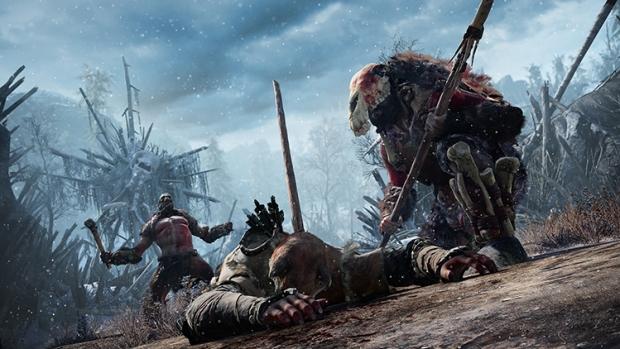 Joyaux continues by saying the studio chose this multi-faceted path so gamers could tell their own story instead of being locked to the same traditional arc. This way players would have a varied path.
"The reason why we tied story to the the village is that we don't want your story to be linear. We want you to be able to choose a mentor that best fits your game style, and choose to progress through their branches in the order you want. That's the way we built the story as well. We want to have a narrative thread, but not have a "golden path" with mission A, then mission B, then mission C. We want you to create your own story, because that's what we do on Far Cry. This is a systemic, emergent, open world, and we want each player to have their own story. The village is a representation of that in the game."
The interview goes into more details about the game's different clans, including the cannibal primitives of Udam, the intelligent and advanced Izila (who were based off of the Mesopotamians), and a character named Batari, who became a religious queen-deity after being born on a solar eclipse. It's really fascinating and gives huge inference on the game's ancient scope, and even talks about how Primal isn't about good or evil but simply survival.
Far Cry: Primal is set to launch February 23 on Xbox One, PS4, and PC. We'll be conducting a feature length review on the game when it releases, so keep a look out for it in the coming weeks.
Related Tags