New Rainbow Six Siege operators show off in new screenshots
Two new operators for Rainbow Six Siege have showed up before they've been officially released. These two Canadian operators are coming soon.
Published Wed, Jan 20 2016 9:01 AM CST
|
Updated Tue, Nov 3 2020 12:01 PM CST
Rainbow Six Siege is set to get two new operators soon and it seems that their visage has been showed off just a bit early. Screenshots have been posted in the Rainbow Six Siege sub-reddit that let you see who you'll be able to select in an upcoming update.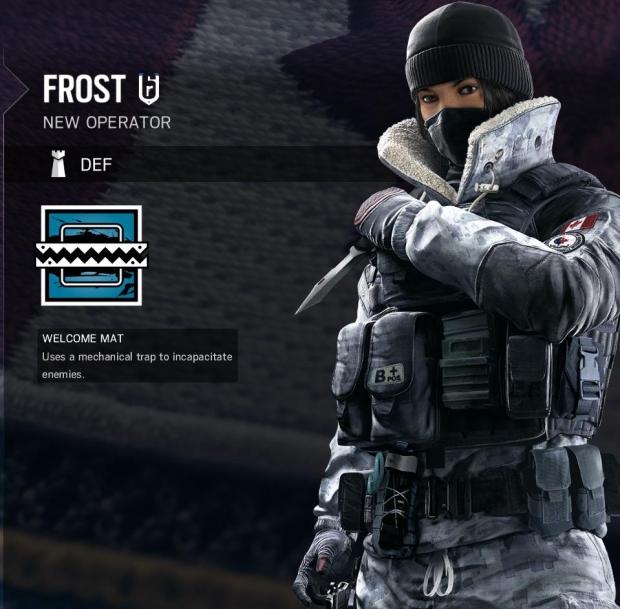 The two newcomers are Buck and Frost, both of Canadian origin, bringing some unique abilities into the fray. Frost brings with her a "welcome mat" which is a mechanical trap that she can deploy to slow down any would-be adversaries and Buck brings with him a "skeleton key" which is an under-barrel shotgun attachment. A fitting term because shotguns are frequently used as a "key" to breach locked or barricaded doors.
These two Canadian operators are going to be part of the Operation Black Ice DLC, which is the first major expansion coming to Rainbow Six Siege. Thankfully, though the DLC might also cost, each new character can actually be unlocked through normal gameplay, so there's no need to spend any extra money on anything. And they've even determined that it should take between two to three weeks to unlock new characters too.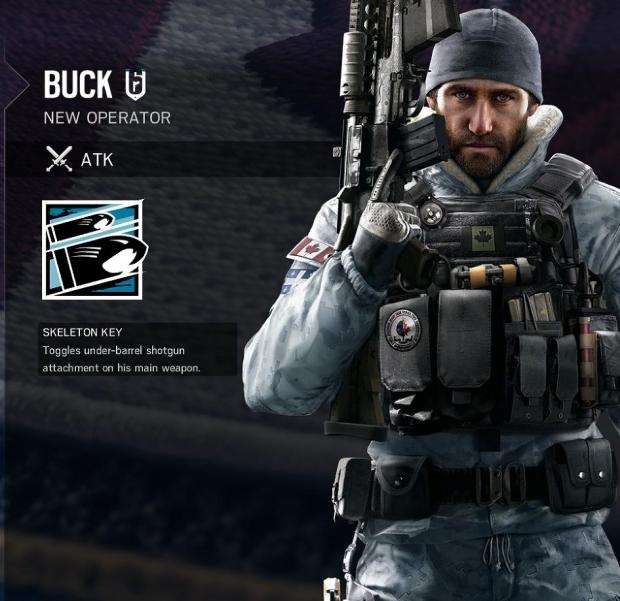 Related Tags