The Division loses player trading and Brooklyn features at launch
The Division loses a few key features upon launch, including player trading and the whole region of Brooklyn.

Published Mon, Jan 18 2016 8:31 AM CST
|
Updated Tue, Nov 3 2020 12:02 PM CST
As The Division's release date nears, Ubisoft is forced to continue shaving off features of the game to ensure certain priorities are met for launch.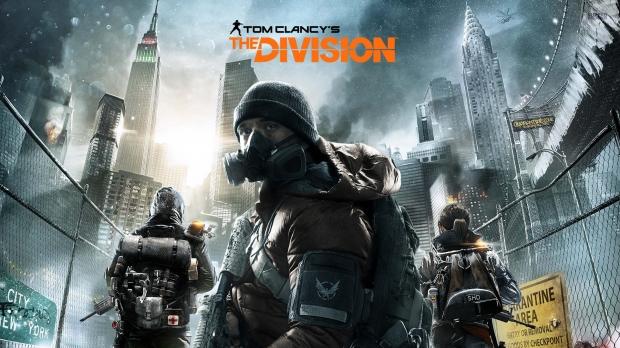 The devs at Ubisoft have been working on The Division for quite some time, for good reason: it's an ambitious game that aims to meld key elements from other games like Day Z, Gears of War, and Destiny, all while incorporating a unique story arc and present-apocalyptic presence. As with most of Ubisoft's more ambitious games, however, the company has delayed and even cut off key elements to preserve more important features. Player-to-player item trading has been delayed and won't be available when the game launches, and the entire region of Brooklyn has been cut out altogether, only to be re-released as possible DLC.
"It's the reality of production. Some features make it, some features don't," Ubisoft Associate creative director Julian Geright told GamesRadar. Julian said that player trading was delayed because it wasn't at the top "priority of different features", and isn't 100% sure that it'll be included in the future. "It's something that obviously some people are very passionate about. and [player trading] will maybe make an appearance in the future."
Although early trailers for The Division clearly showed Brooklyn as a playable area, Ubisoft has scrapped the region in favor of Midtown Manhattan. The devs tried to allay the frustration by saying that Manhattan will be a "huge open world" and feature "more than enough to sink your teeth into".
"For Tom Clancy's The Division we are going with Midtown Manhattan," Ubisoft's Magnus Jansen said in an interview with The Examiner. "It is because of the 1-to-1 recreation and the way the pandemic has [happened]. Basically, everything has been hit and there are no more resources because everyone tried to get out. There is no more gasoline in the cars, there is no traffic, you're on foot."
Apart from the content cuts, some gamers are saying that The Division could ignite another Watchdogs E3 bullshots controversy. Ubisoft has already been accused of watering down The Division's graphics, and a quick side-by-side comparison of the E3 2013 and recent 2016 footage shows obvious changes.
In any case, the game's PC version has a tremendous amount of graphical settings, hinting at strong hardware leverage. The PC flavor will also flex the power of higher-end video cards with the use of super-realistic lighting modes.
It's a bit too early to tell if the game will be another Watchdogs or not, but we'll get solid details when the beta starts on Jan. 29.
Related Tags