Razer has a new controller coming out, the Wildcat, and it's a pretty ferocious new controller, with it's anti-slip grips and homage to the Xbox One design. They're bringing everything they learned from the Sabertooth with this one, so the quality and precision should be on point.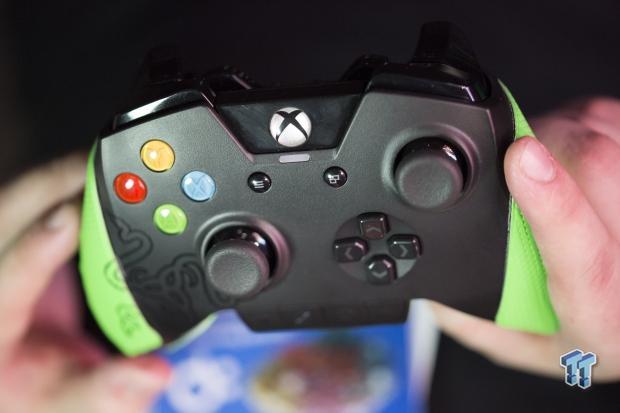 We were able to demo the controller in action while playing Counter-Strike: Global Offensive, which isn't easy when you're used to playing FPS's with a keyboard and mouse. But it was easy to get into a groove due to the similarity with the stock Xbox One controller. I have to admit that a controller isn't exactly my first choice when playing CS:GO, and I'm not good by any means even with a mouse and keyboard. But that aside, the joysticks had a good feel to them, with just the right amount of resistance.
It's comfortable in the hand due to it being designed around the already comfortable and easy to handle stock Xbox One controller, so that shouldn't be an issue for anyone. The cool thing is that they're following the design language of the Xbox One Elite controller with extra inputs on the bottom, but instead of paddles, you'll find a trigger which felt like the top and bottom were separate buttons. It was much less confusing to use buttons as opposed to the paddle system on the more expensive Elite controller.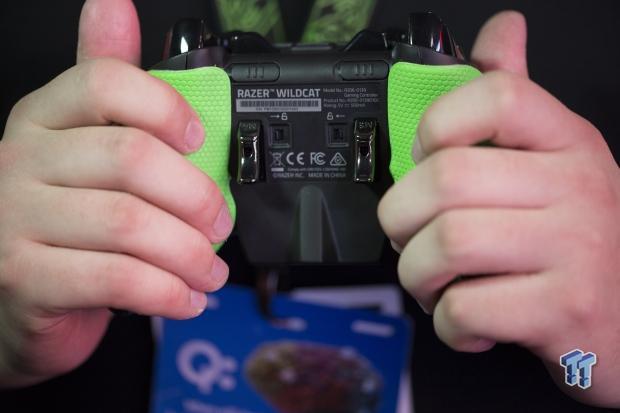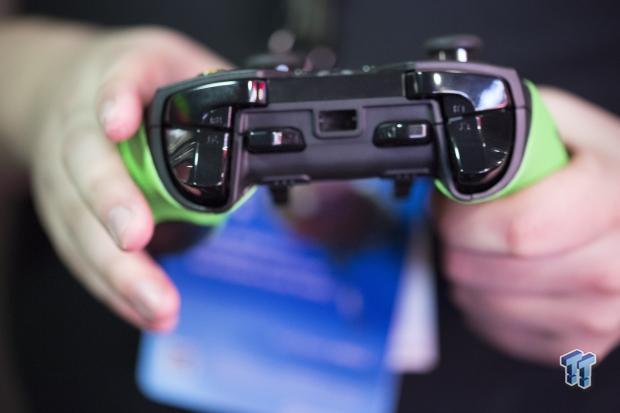 The anti-slip grips are applied by the user, apparently, and there should be multiple choices in the future. This is on sale right now for $149.99, which is the same price as the Elite controller. And that makes it a tough sell in this market. But it felt durable and great in our hands for the small hands-on demo. We'll know more once we test it properly of course.