Prepare for VR with this $250 XFX AMD Radeon R9 290X
Looking to upgrade your video card to prepare for VR? Check out this deal on an AMD Radeon R9 290X.

Published Fri, Jan 8 2016 9:18 PM CST
|
Updated Tue, Nov 3 2020 12:02 PM CST
If you're planning on jumping on the VR bandwagon and just need to upgrade your video card, then we've found a good deal for you.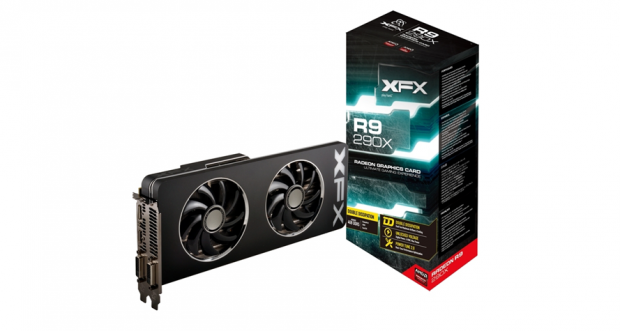 We've seen some pretty stellar deals from Tiger Direct over the last few weeks, including a VisionTek AMD R9 Nano for just $400. The latest sale sees a pretty beefy discount on a tremendous VR-capable video card: an XFX AMD Radeon R9 290X for just $251.99.
The deal shaves a clean $128 off of the card's retail price tag, and arms you with a substantial graphical contender that will carry you through this generation of virtual reality tech. The XFX Radeon R9 290X Black Edition's specifications include 4GB of GDDR5 VRAM, a core clock speed of 1050MHz with a memory clock speed of 5,000MHz, double dissipation Ghost2 Thermal cooling, 2,816 stream processors, and is packed on a 512-bit bus.
This particular card also comes packed with the benefits of AMD's R9 200 series, including support for FreeSync, DirectX 12, 4K resolution, and AMD EyeFinity. If you pick up the care, be sure to check and make sure your power supply is compatible, as the XFX Radeon R9 290X requires 1 x 6-pin + 1 x 8-pin connectors.
Remember that the Oculus Rift requires at least an AMD Radeon R9 290+ (or NVIDIA GeForce GTX 970) to power the high-performance and low-latency magic of virtual reality. The Facebook-owned VR pioneers recently revealed the Oculus Rift's $599 price tag at CES 2016, so picking up a Rift and this card will set you back a cool $851 or so. That's not too bad considering vendors like Alienware are shipping $1,200 VR Ready PCs with only a GTX 970.
Related Tags