Thermaltake's Core W100 and WP100 gigantic cases can fit 20 HDD cages
Thermaltake shows off its Core W100 and WP100 cases, capable of fitting 20 HDD cases, tons of watercooling and more.
Published
1 minute & 2 seconds read time
CES 2016 - Thermaltake has some seriously huge cases now on the market, as seen in Las Vegas this year. Coming in the form of the W100 and WP100 models, these models can fit an insane 20 HDD cages and more.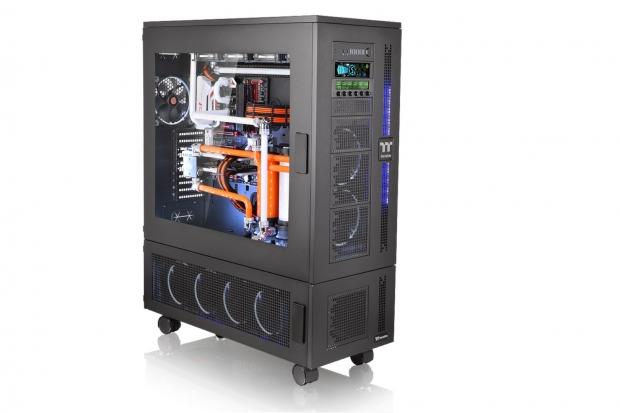 With Thermaltake also releasing the Core P100 to provide accessibility, this case goes hand in hand with the Core W100 by stacking it on top or underneath this monolith chassis, allowing users to mix and match as they see fit for their builds. Designed with major storage and watercooling in mind, Thermaltake suggests that watercooling experts pick up the Core P100 to add more watercooling 'wiggle room' into the overall build, however, this expansion is sold separately.
The Core WP100 comes with removable 3 + 10 drive racks and allows for full sized video cards to be housed within, also featuring the possibility to house over 20 HDD cages and 10 slots if need be. Thermaltake recommended this product for "scientific purposes" in its recent press release, further mentioning that a 420mm radiator can be mounted on the front of this chassis, alongside having space for 220mm power supplies, video cards up to 635mm long and CPU coolers up to 200mm high.
These cases are now available worldwide, for purchase information check the official press release.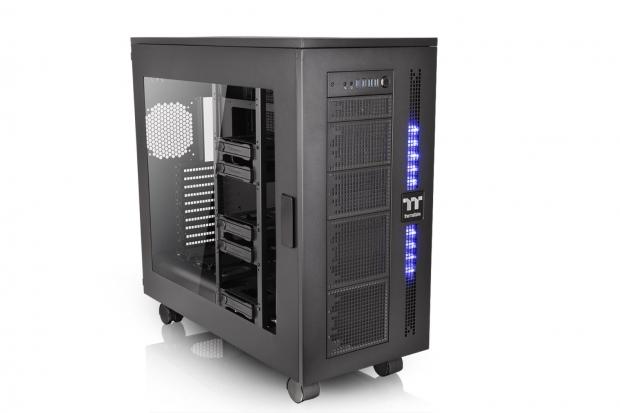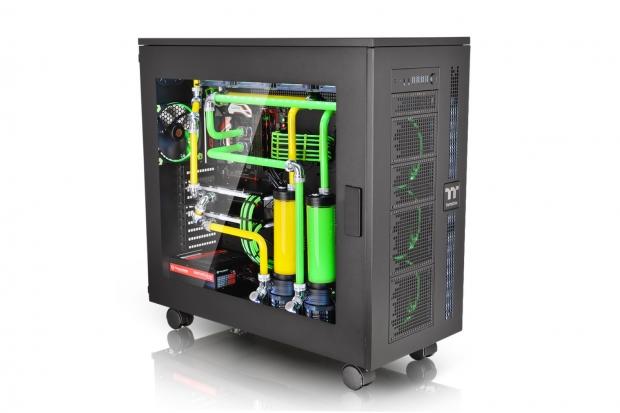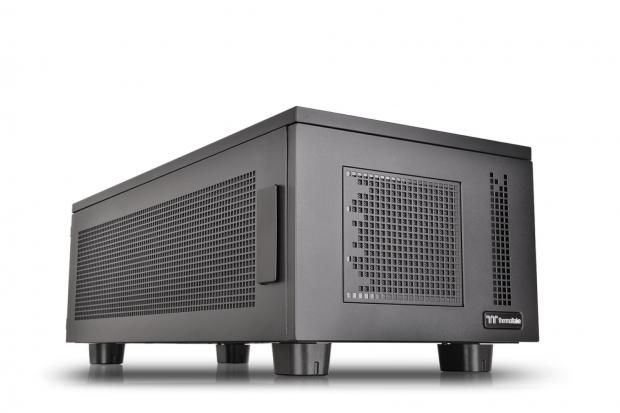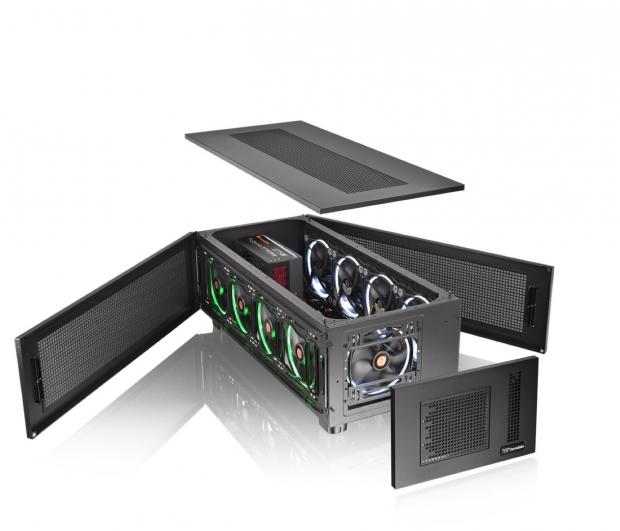 Related Tags