Skylake CPUs can be damaged by some coolers
Skylake CPUs could be damaged by some coolers,
Published Fri, Dec 4 2015 8:56 PM CST
|
Updated Tue, Nov 3 2020 12:02 PM CST
PCgameshardware.de has tested Intel's Skylake CPUs and found because of its thinner substrate versus its previous processors, coolers that apply a lot of pressure to the CPU and socket can damage both.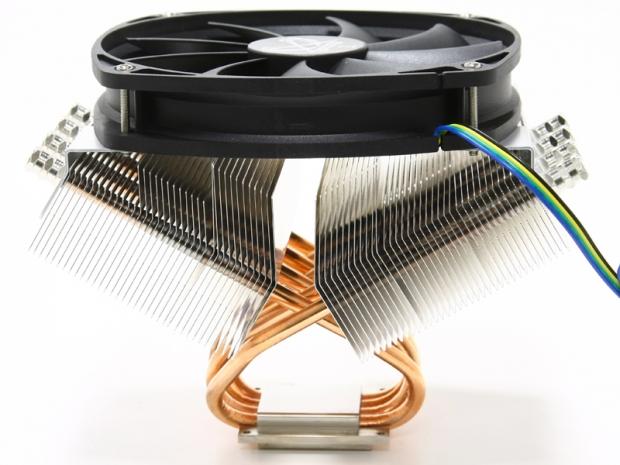 As of now, just Scythe -- who have confirmed damage to Skylake CPUs with their coolers is possible -- is the only company confirmed as affected by it as of yet. Arctic says it has verified no issues with its coolers, though it advises you don't travel with your cooler mounted; NZXT and EK Water Blocks both have stated their coolers do not experience the reported issues, with the exception of its older gen large tower coolers like the Havik 120/140 from NZXT and the older generation of compatible LGA-1151 water blocks with a "classic, undefined clamping force type mounting mechanism". These are compatible with Skylake CPUs, but both companies recommend erring on the side of caution and not using them with Skylake.
Scythe is redesigning its cooler mounting mechanism in light of it, changing screws to reduce mounting pressure. If you have a Scythe Ashura, Mugen 4, Mugen 4 PCGH-Edition, Fuma, Ninja 4, Grand Kama Cross 4, Mugen Max, or Kotetsu cooler, fill out this form to be sent a free set of these screws.
Intel has confirmed it's heard about the issue and is investigating, remarking there "could be several variables at play" and that while the substrate is thinner, it is rated for the same 501b maximum static load previous as CPUs. It also issued this statement: "The design specifications and guidelines for the 6th Gen Intel Core processor using the LGA 1151 socket are unchanged from previous generations and are available for partners and 3rd party manufacturers. Intel can't comment on 3rd party designs or their adherence to the recommended design specifications. For questions about a specific cooling product we must defer to the manufacturer."
In other words, Intel seems to believe some cooler manufacturers did not follow its design recommendations and this issue has occurred as a result.
In any case, it's probably best to not travel with your heat sink attached to your Skylake CPU and to avoid older generation coolers if building or upgrading a Skylake system.
Related Tags