The gaming community has been divided over the pending release of the latest Star Wars Battlefront title. On one hand it's freakin' Star Wars, but on the other hand, some players are concerned about the limited in-game options, power-up style pickups and the high price of its Ultimate Edition.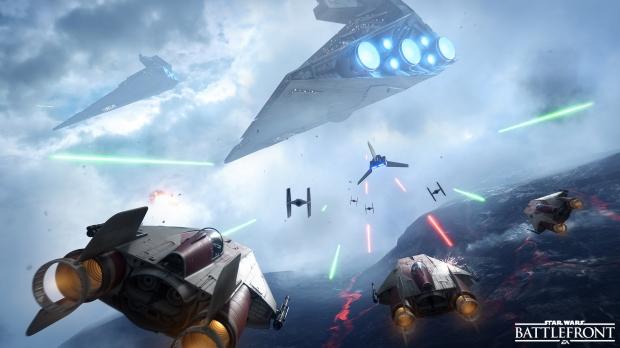 With the Standard and Deluxe Editions also available for pre-order, the Ultimate Edition offers one major improvement over the others in the form of a Season Pass. Described in Origin as necessary to "expand your galaxy," the Battlefront Season Pass grants you access to four upcoming expansion packs and access to the "Shoot First" emote two weeks early, whatever that is.
In addition to these expansions, the Ultimate pack you get all the goodies as per the lower graded pre-order options. These include instant access to Han Solo's DL-44 blaster, Ion Grenades and Ion Torpedo's, which are things you're going to unlock anyway. Also thrown into the mix are two exclusive motes: Ion Shock, which looks like a Storm Trooper trying to do the 'Thriller dance' and another mote called 'Victory'. Yep, you can pay to have your character fist pump harder than the rest.
Worth the price? That's up to you to decide. Either way, all pre-orders get early access to The Battle of Jakku map - or you can just wait for reviews like many others will be.