Microsoft's Surface Book is a nightmare for DIY repairs
Microsoft's mighty Surface Book just had to have a downside, didn't it?

Published Wed, Nov 4 2015 6:28 PM CST
|
Updated Tue, Nov 3 2020 12:03 PM CST
Microsoft's new Surface Book has been lauded as a revolutionary new PC that's fully capable of replacing your premium tablet and laptop. The all-in-one was built with business-fueled productivity in mind, but also has a number of flavors to reflect the needs of its owners. For all of its mighty pros, the Surface Book has one serious flaw: it's a total nightmare for do-it-yourself repairs.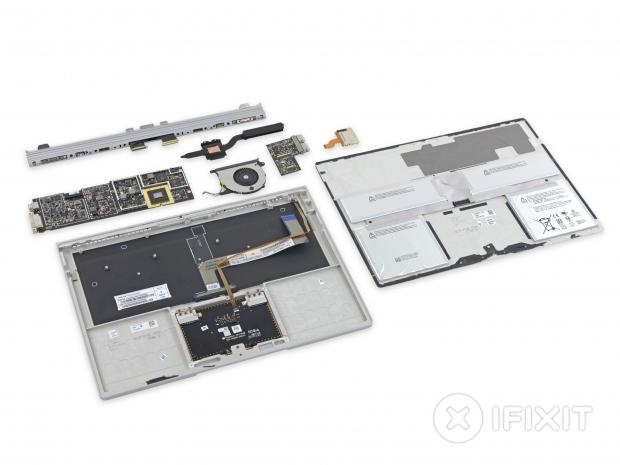 The hardware gurus at iFixit have just torn apart the Surface Book to take a good look at the system's guts, revealing all its innards to the world. As per usual the tecchies show the process in a detailed step-by-step tutorial so you can follow along. But you won't want to follow along, as the Surface Book is a rectangular puzzle of doom.
What makes the Surface Book so hard to repair? Let's take a closer look. The LCD panel and glass plate are fused together, meaning you'll have to replace the entire thing instead of one or the other. Secondly the RAM and Skylake CPU are soldered to the motherboard, making for very tough RAM replacement.
Third on our list is a DYI repair artist's worst nightmare: adhesive. Strong adhesive binds many of the Surface Book's layers together, tethering parts like the base cover, display and battery solutions in place. Last but not least we have the dreaded design choice of fixing key components to the back of the motherboard, meaning you'll have to pull out the mobo just to fix or swap out simple components.
To say the very least, iFixit had a troublesome and frustrating time tearing down the Surface Book. As a result, the site bestowed a terrible 1 out of 10 repairability rate onto the all-in-one, pretty much ensuring that users will have to send it to Microsoft for expensive repairs. That's on top of Surface Book's minimum $1499 price tag. Let's remember that Microsoft ships all Surface products with a limited one-year hardware warranty that covers "hardware defects and malfunctions".
Microsoft's Surface Book joins the ranks of Google's flagship Nexus 6P and Apple's new 4K iMacs in the "ridiculously hard to repair but universally loved" category.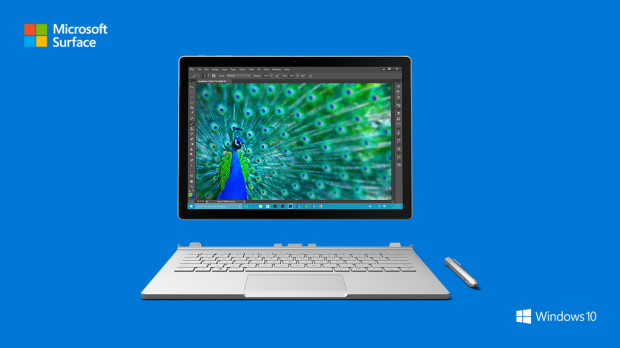 Related Tags