Apple's new 4K iMacs are ridiculously hard to repair
Apple's new 4K iMacs are a nightmare for DIY repairs.

Published Sat, Oct 17 2015 3:04 PM CDT
|
Updated Tue, Nov 3 2020 12:03 PM CST
It looks like Apple's new 21.5-inch iMacs have been updated with something other than the 4K Retina display: completely unrepairable hardware that makes every DIY tecchie shudder in revulsion.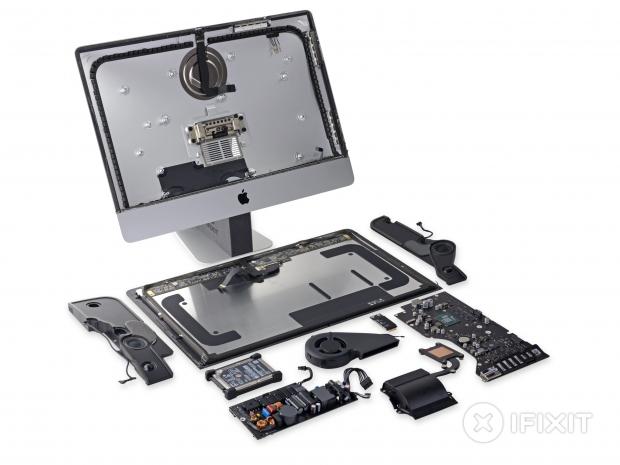 The folks at iFixit are experts at tearing down the latest tech and putting it all back together in tip-top shape, and as a result their analyses carry some pretty hefty weight. So when iFixit rated the 21.5-inch 4K iMac with a repairability score of a measly 1 out of 10, it means Apple is earnestly pushing toward in-house serviceability.
What exactly makes the new iMac so daunting? Basically, none of the parts in the all-in-one computer are replaceable in any capacity. The RAM is soldered to the logic board (which isn't really surprising). What is surprising is that the logic board doesn't have a Fusion Drive connector, cutting off any plans to add further storage. The Intel CPU is also fastened to the board, and Apple has even melded the iMac's glass cover front with the Retina display, further upping the cost of repair.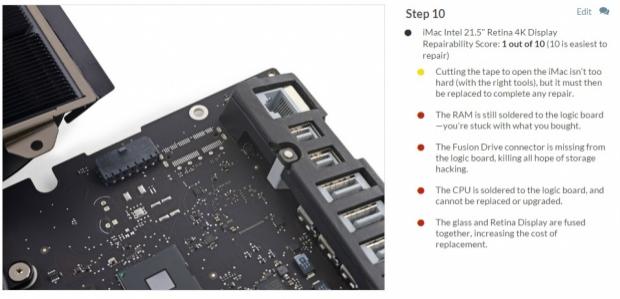 All in all, Apple's move to make user repair extremely tough isn't anything new, and will likely be the future of most if not all new iDevices. If your 21.5-inc 4K iMac breaks, you're pretty much forced to send it in for service, thus raking in even more profits for the company. Ultimately though Apple products are more for regular consumers and not the knowledgeable enthusiasts that prefer to tweak and maintain their own rigs...but even still it's troubling (yet not surprising) to see this trend being pushed.
Apple's 21.5-inch 4K Retina Display iMac models start at $1499 for the 8GB RAM quad-core 3.1GHz Intel Core i5 models, and can jump up to $2,328 with an Core i7 CPU, 16GB RAM, 2TB Fusion Drive and latest Magic Keyboard and Mouse peripherals.
Related Tags