Rainbow Six: Siege will probably have microtransactions
An Ubisoft dev strongly hints that paid content will be a part of Siege, especially with all future maps being made available for free.

Published Thu, Oct 22 2015 6:10 PM CDT
|
Updated Tue, Nov 3 2020 12:03 PM CST
It looks like Ubisoft's latest Rainbow Six shooter will continue the awkward trend that the games industry is moving toward, specifically the FPS genre. Rainbow Six: Siege might have microtransactions despite being a full-priced AAA game--a move we expect to see in F2P shooters.
Rainbow Six Animation Director Scott Mitchell hinted at the the news in a recent interview with Angry Joe, letting slip that Ubisoft's tactical shooter will leverage microtransactions in the form of "Rainbow Credits". "So the in-game currency is called Renowned, but we also have Rainbow Credits that can go towards unlocking things," Mitchell said, then asked an off-screen Ubisoft PR rep if he could talk more about the credits. The rep responded with a curt "no".
Renowned is the game's unlockable progression system, and Mitchell describes it as "essentially an in-game currency that you can use to buy skins, operators and weapons". Angry Joe caught the slip and pounced on it, trying to glean more info, but none was offered. Then he went on to ask if at any point gamers would be able to spend real money to buy Renowned or items, and Mitchell responded with a telling "we'll actually be going into this later with the DLC plan and all that kind of stuff very very soon."
Right now Ubisoft has three flavors of Rainbow Six: Siege; the regular $59.99 version, a deluxe middle-tier version for $89.99, and the obligatory industry-standard collector's edition-no-one-really-needs for $149.99. One of the most obvious missing pieces to Siege is a singleplayer campaign, making the game largely feel like it should just be a free-to-play multiplayer shooter instead of an authentic Rainbow Six game.
To make up for this, Ubisoft has a new mode called "Situations" which are essentially like mini-campaign missions that teach players the basics while telling a small story of their own. Mitchell also affirms that Siege's maps will be totally free, but we can see how they're going to get paid for with the microtransactions.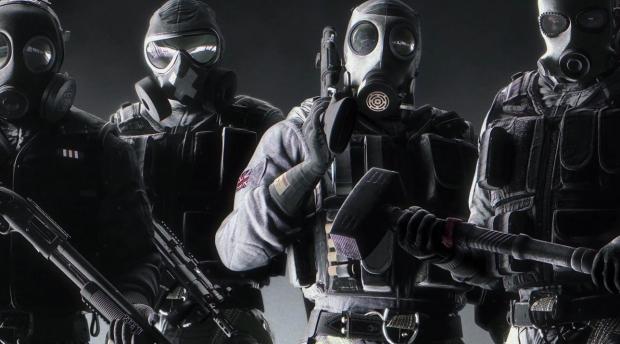 But if Ubisoft gives away the maps for free, what's going to be in the season pass that's included with the $90 deluxe kit?
Again Mitchell wasn't able to share what's included, but our guess is a package of Rainbow Credits to spend on operators and weapons, or an exclusive wave of bundled content for season pass holders. Think an exclusive array of weapons and gear that only season pass holders can use and access.
Armed with microtransactions, the game could go one of two ways: keep it cosmetic, or go full-blown pay-to-win to maximize cashflow. Even if it went pay-to-win, the Rainbow Credits would likely just be convenience features that would unlock in-game goodies instantly without needing to grind out Renown.
Even still this news is likely to send off warning bells to Siege fans, and it'll be interesting to see what exactly Ubisoft announces and how their plans affect the image of the game itself.
Related Tags