At this year's annual Tokyo Game Show event, Sony unveiled a name and a release date for Bloodborne's anticipated expansion: it's called The Old Hunters and it releases November 24.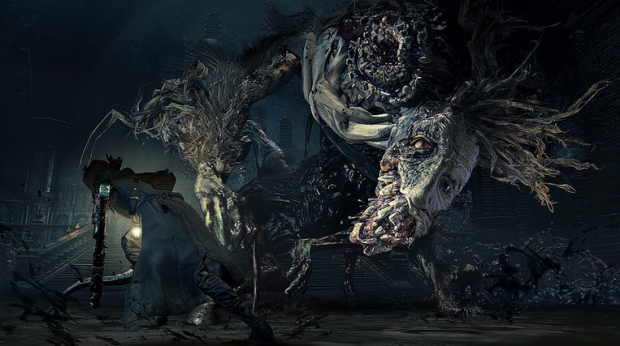 "The Old Hunters is set in a nightmare world where hunters from the past are trapped forever, explore brand new stages full of dangers, rewards, and deadly beasts to overcome," a new post on the PlayStation Blog affirms. "You'll find multiple new outfits and weapons to add to your arsenal as well as additional magic to wield and add more variety to your combat strategy."
Sony also revealed that Miyazaki's macabre PS4 exclusive has sold more than 2 million copies worldwide, which isn't surprising due to the hardcore fanbase that worships the dark altar of Miyazaki's cruel splendor. Interestingly enough the master himself said that Bloodborne's limited nature was one of the reasons he was excited about returning to Dark Souls 3.
"Because of the character of Bloodborne's gameplay, its battle style, as well as the role-playing elements, it's limited compared to the Dark Souls franchise. It doesn't necessarily mean Bloodborne was bad," Hidetaka Miyazaki said in an interview with GamesMaster. "However, while working on [it] I realised, I want to [create] something which has a wide range of battle styles, or features magic, or those things which allow players to wear awesome armour. Those elements are what actually made me come [back] to the Dark Souls franchise."
Bloodborne's The Old Hunters DLC will cost a steep $19.99, and we're not exactly sure how long the content will be, but its sheer brutality should keep you busy.