At Gamescom 2015 the renown master of macabre Hidetaka Miyazaki sat down with Gamespot to discuss Dark Souls 3, revealing some hints on what's next for the series.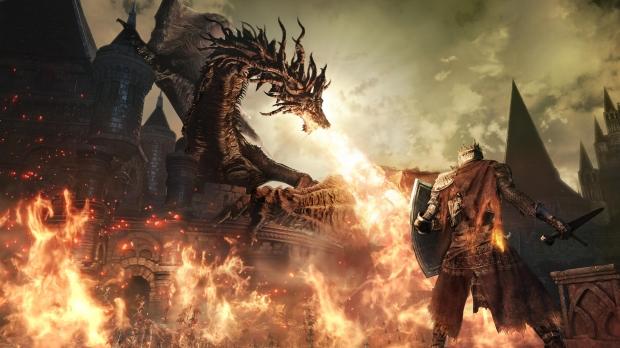 "Dark Souls is my life's work. Everything I came up with for Dark Souls 3 is based on my personal preferences," Miyazaki said, his words offering huge relief for fans who preferred the "Miyzaki touch" that was present in the original game. "Dark Souls 3 is also actually the turning point for the franchise. This project was launched by the previous From Software management, before I was appointed president. In that sense, Dark Souls 3 is the turning point for the series. As president of From Software, I am planning to launch several new projects. I can't quite specify exactly what they are. Those could be something sci-fi, but you'll have to stay tuned for more about that in the future."
This isn't the first time Miyazaki echoed these words; at E3 2015 he squashed reports that Dark Souls 3 would be the final game in the series, but provided no concrete details on what's next. What we do know is that Miyazaki will have full creative control over the future of the franchise, meaning that Dark Souls 3 will act as a bridge towards Miyazaki's new grand scheme.
Miyazaki's triumphant return to the series has heralded global fanfare and acclaim, and everyone is excited to see him back in his throne. The newly minted From Software president handed off the mantle of Dark Souls 2 in order to craft the PS4 exclusive Bloodborne, but he's returned to take on Dark Souls 3--and his magical touch has been evident from the start.
The Japanese dev-turned-company-president is quite busy these days, and some worry that simultaneously developing Dark Souls 3 and Bloodborne's expansive DLC could overwhelm the studio. But Miyazaki is having none of it, and affirms he can handle the pressure and personally guarantees the quality of both titles.
"The bottom line is, I think I can do it. I believe I can do both the Bloodborne DLC and Dark Souls 3. The reason is because this isn't the first time I've had to work on two projects at the same time," the beloved developer said, noting that he worked on both Armored Core: For Answer at the same time he was making Demon's Souls. "As long as I am listed as game director on the end credits, there's a certain level of quality the game needs to meet. I can guarantee that the game quality will reach that. Working as a president and also director of Dark Souls is keeping me busy, I'm getting a lot of stimulation, which motivates me to work hard."
Dark Souls 3 is slated to release sometime in 2016 on Xbox One, PlayStation 4 and PC.