Sony slashes PS4's retail price in Japan
The PlayStation 4 gets a permanent price reduction in its home country.

Published Tue, Sep 15 2015 6:02 PM CDT
|
Updated Tue, Nov 3 2020 12:04 PM CST
At this year's annual Tokyo Game Show, Sony announces a pretty hefty price drop for the PlayStation 4 across the Japanese market.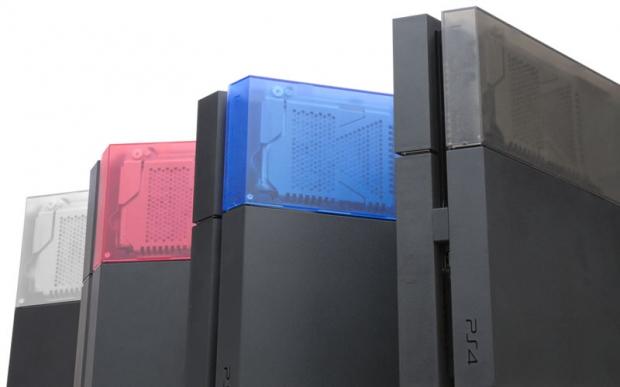 Starting October 1, the PlayStation 4 will be marked down from ¥39,980 to ¥34,980 in its home country of Japan, which equates to ~$291 or €258. Sony Computer Entertainment Japan and Asia President Atsushi Morita iterate the price cut will "provide an opportunity for users who have not yet been exposed to this device to dive into the world of PlayStation 4."
Considering the console retails for $399 in the U.S. that's a pretty significant cut and if you're in the market for a new console it might be worth shipping it overseas. It's worth mentioning that this price drop is just for the base console and excludes bundles--it ships with the 500GB PS4 and a DualShock 4 controller only.
This move could herald a price drop across all regions especially since the PS4's two-year anniversary is almost here. Sony has recently issued a new PS4 SKU that includes a 1TB HDD in place of the standard 500GB, but the hardware remains the same as previous models.
Oddly enough ex-Sony UK exec Fergal Gara actually refuted a retail PS4 price drop, saying that it's an unhealthy trend for the industry.
"Any price war in any sector in any market can be dangerous. If there is a race to zero, who wins from that? We are proud that we managed to launch at a very competitive price, and demand has held up very strongly for PS4," Gara said when the new Ultimate Player Edition PS4 was announced. "Therefore, our RRP on day one is our RRP today. Yes, there are promotions that offer consumers better value from time-to-time, but it's great that we managed to start at such a great price and it has held well."
As Sony continues to dominate the console war it could probably afford to drop the price tag, at least temporarily. That being said Microsoft plans to evolve the Xbox One in a big new way, transforming it using Windows 10 implementation.
Related Tags