Most gamers won't play singleplayer in Star Wars: Battlefront, says EA
EA boss reveals why there's no singleplayer in Star Wars: Battlefront and discusses gamers' "erroneous beliefs" surrounding DLC.

Published Fri, Aug 14 2015 9:30 AM CDT
|
Updated Tue, Nov 3 2020 12:04 PM CST
EA has made sure everyone knows that Star Wars: Battlefront is a multiplayer game at its core, but why isn't there any sort of singleplayer campaign? In an interview with Gamespot Electronic Arts COO Peter Moore revealed the real reason behind removing a singleplayer campaign from Star Wars: Battlefront--hardly anyone will actually play it.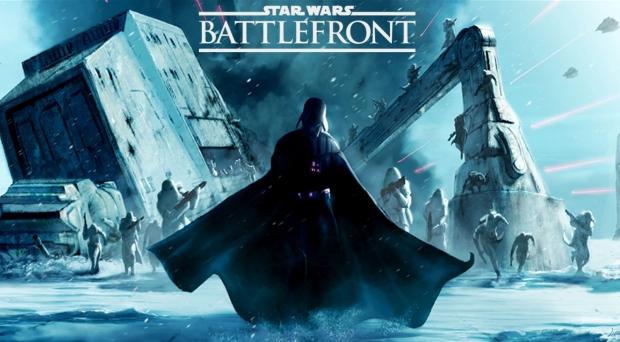 "Surely yourself, and the rest of the EA executive team, must be kicking yourselves for not including a single-player campaign?" Gamespot writer Rob Crossley asked Moore in the interview. "Triple-A games with single-player traditionally sell better than those with multiplayer."
"Very few people actually play the single-player on these kinds of games," Moore answered, pretty much saying that since a huge portion of their target audience wouldn't play it anyway, it'd just be a waste of resources to add singleplayer. "That's what the data points to."
Decisions made by big games companies like EA aren't ever made arbitrarily, but instead are based on reams of analytical data and figures on ways to strategically maximize profits. EA wants to know what will sell the most and will pursue any path that leads to increased profits regardless of what kind of precedent it sets. Since the games industry is always changing, Moore and EA have to be willing to adapt and find new ways to hit their quota--even if it completely goes against the original ideals the game was build upon.
"You make a decision, years out, and you plan for what the world looks like when a game ships in two or three years. That's about the intuitiveness about the executive producer, and his or her vision for the game," Moore continued in the interview, giving an example on how the company had to complete change its tact with Star Wars: The Old Republic to keep it afloat.
"Between when a dev team starts work on a game, and when it finishes, the world becomes a different place. I remember when we started work on Star Wars: The Old Republic; at the time, the model to go for was subscription. By the time we had the game ready, the model to go for wasn't subscriptions. That's why we had to stop the game, and rebuilt it as a free-to-play title with microtransactions, but even then there were some people who said they wanted to keep their subscriptions."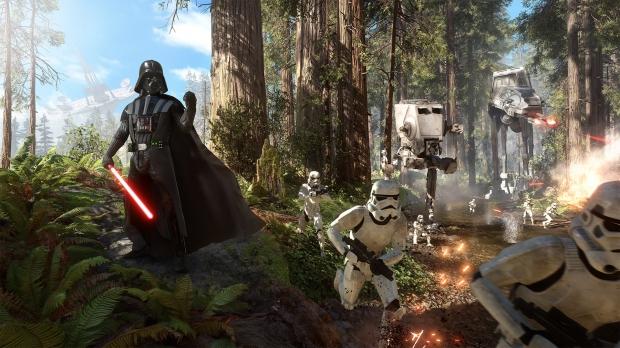 Moore also had something interesting to say about season passes and DLC. According to the EA boss extra content like season passes and DLC help balance the innate high-risk that comes along with developing a AAA game, but season passes are now to the point where they take considerable investment of up to 40 or 50 people.
"Triple-A games today have live elements to them, and things like season passes are a way of keeping people engaged. Season passes themselves are also a huge investment. Today we've got what used to be the size of a whole game development team, of about 40 or 50 people, working solely on the extra content."
Moore says that the popular belief that publishers and developers purposely cut off a portion of the game to sell off later in the form of DLC and season passes is "erroneous nonsense":
"A lot of resistance to DLC comes from the erroneous belief that somehow companies will ship a game incomplete, and then try to sell you stuff they have already made and held back. Nonsense."
Star Wars: Battlefront is slated to release on November 17, 2015 across PlayStation 4, Xbox One and PC.
Related Tags