Nintendo wants Zelda Wii U to be the best Zelda game ever
Nintendo reaffirms its ambition to launch Zelda Wii U when it matches their high expectations.

Published Mon, Jul 27 2015 1:27 AM CDT
|
Updated Tue, Nov 3 2020 12:05 PM CST
Nintendo has ambitious plans to make the new Zelda Wii U game the "best Zelda experience" yet--but to beat all the other entries in the series the Japanese gaming titan will need to really push the bar.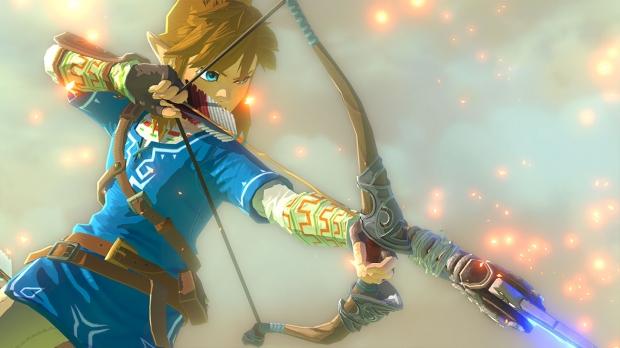 "We confirmed that a Zelda game, a new Zelda experience is in development for the Wii U and we have our team hard at work on that," Nintendo exec Scott Moffitt told iDigitalTimes in an E3 2015 interview. "We want that to be the best Zelda experience. Fans have been waiting for and deserve a game when it's ready, when it's fully featured and when it can live up to what we would like to deliver."
Originally slated for a release this year on the flagging Wii U console, Nintendo delayed Zelda Wii U for TBA 2016 leaving the possibility open for a cross-platform launch on Nintendo's mysterious new NX platform.
Many fans wonder whether or not a cross-release on the NX was actually the reason for the game's delay. A timely 2015 release would be strategic move to push Wii U sales--a trend that has grown since the successive releases of exclusives like Mario Kart 8, Super Smash Bros. and Splatoon. Additionally the longer Nintendo delays the more anticipation and expectation builds, adding more pressure to make Zelda Wii U an over-the-top game.
Since the next installment in the landmark fantasy franchise is much more ambitious than its predecessors, featuring a dynamic open-world filled with unique monsters and reactive combat, Nintendo will indeed need all the time they can get to ensure things are in pristine condition. Given the high quality of previous Zelda games, the company is likely right in their decision.
"We have discovered several new possibilities for this game," Aonuma said during the official delay announcement, but we'll have to wait until 2016 to find out the specifics.
Related Tags